Pokémon was a very popular cartoon back in 2010 and in 2020 Pokémon is a very popular game and everyone around us is playing this game either on their android or IOS device. You will have to discover various Pokemon throughout the game and you will have to catch them.
After catching them you will have to train them and they will evolve and will become better Pokemon. If you are used to watching Pokemon or still play the game you may have come across a bunch of bat-like Pokemon. Today we will be discussing this kind of Pokemon.
Top 10 Best Bat like Pokemon
Golbat
Golbat is a flying and poison type Pokemon and this Pokemon was introduced in the first generation. Golbat is a blue Pokemon and it has large purple wings and small triangle-shaped ears and has two massive teeth in both of the jaws.
They have a horrifying appearance, and they sometimes show their purple tongue, and it has very tiny legs with very long feet. Golbat is a bloodsucking Pokemon, so they will suck the blood out of any human or any other Pokemon. They love to live in the dark and they are found in some quite dark caves.
Woobat
This is psychic and a flying type Pokemon that was first introduced to us in the fifth generation. The wombat is blue and this Pokemon is very similar to the Honduras white bat. It is fully covered in fur and has very long wings and has a heart-shaped nose that looks really cute, to be honest. It has a very big mouth and has single teeth at the center of its upper jaw.
It has tiny black wings, and they look adorable overall on its body. The heart shape and nose of the Woobat uses an ultrasonic wave for echolocation, and they grab something or hold on to something using their nose, and they sleep. Which leaves behind a heart-shaped mark on the surface they were grabbing on to.
Swoobat
This particular Pokemon is the same as the previously mentioned Pokemon and it is the evolved version of the Woobat. It evolves from woobat to a level of friendship. This Pokemon is covered in fur and has the same great shape and nose that we saw in woobat.
It has round-shaped teeth that are located in its lower jaw and a distinct feature of this Pokemon is that its small black feet have three toes on them. The small pink tail of this Pokemon is twisted with each other.
Crobat
Crobat is also flying and a poison type Pokemon that was introduced to us in generation two. This Pokemon is the final evolved form of Zubat and Golbat. It has a purple, round body and scary red eyes and they have a very small mouth.
It has two pairs of wings. The first set of wings is bigger than the second set of wings. At the bottom of its body, it has a very small and tiny leg that appears to be covered in fur.
Gligar
Gligar is a ground/flying type Pokemon. Gligar has a full purple body and its head is almost the same size as its body. It also has long triangular shaped ears and also the same type of eyes. Its arms are like pinchers and the wings are attached to its arms. The feet are round and have one finger in each one of them.
Gliscor
This is also a ground and flying type of Pokemon and this is the evolved version of the Gligar. This Pokemon is a combination of black and red and it has pointed shaped ears and it has a tail that looks like a vampire fang.
Its eyes are yellow and have six teeth on its upper jaw and this is the Pokemon that is closest to the real-life bat. This Pokemon has a very similar feature that is similar to a vampire. The tail of Gliscor is also similar to a fang and its small feet are two feet in each.
Noibat
Noibat is a flying/dragon type Pokemon that was introduced in the sixth generation of Pokemon. It has three spike shapes, fur, and two purple water drop shape marks on its face. Fur covered its legs and body and had very sharp and thin legs coming out of its torso. This Pokemon has a great defensive technique and also has a great offensive technique.
Noviren
This is the evolved version of Noibat, and this is also the same type of Pokemon as the Noibat, and This has many features similar to a dragon and has a purple body with green wings that are very large in size, and its body is skinny.
The head is black in color and it has two teeth in its lower and upper jaw. The wing has red claws and it has white fur covering its neck. The long tails give it the look of a dragon and its feet consist of two-fingers on each of the toes.
Zubat
Zubat is one of the iconic Pokemon in the entire Pokemon series and this is a poison and a flying type Pokemon and it has a blue body with small wings that have a purple tone inside it. They are usually found in dark and cold places and they have two small teeth in each of their jaws.
They have no eyes because they navigate using echolocation. The actual technique used by bats to navigate in the dark and the thin legs coming out of its torso gives them a very creepy look, to be honest.
Lunala
This Pokemon is one of the legendary Pokemon in the whole series. This Pokemon is tough to find, and it is a ghost and psychic type of Pokemon, and it was introduced in the seventh generation. This is a large magical Pokemon that sometimes fools people to disguise itself as the moon.
It has a purple body and has red eyes, giving it a demonic look. The whole body of this Pokemon is connected with its wing and its massive wings look like the ones that a bat has. The four claws on its wings make it look different from others.
Charizard
This is a very popular Pokemon that is very common to all of us. This is a huge and fire type and flying type Pokemon exactly similar to a dragon, and it has orange color all over its body. This Pokemon has excellent combat capabilities, and it behaves really well with its trainer, and sometimes the viewers find Charizard very cute sometimes.
Pelipper
This Pokemon looks a lot like the seagull. This was introduced in the third generation and this is flying and a water-type Pokemon. This Pokemon looks really unique. It is a very useful Pokemon that is very good at competitive battles. This particular Pokemon has a very unique skillset and straightforward to find the Pokemon game.
---
Hope you like these Bat which is pretty similar to Pokémon. You can choose anyone from here and use it as the best alternative to Pokémon Bat.
[rb_related title="You May Also Like" total="1″ style="dark" ids="1124″]
We are sorry that this post was not useful for you!
Let us improve this post!
Tell us how we can improve this post?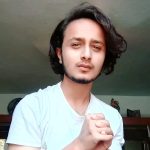 Aman Dhiman is a unique Author of this Blog. He is a Gamer, Streamer, and PC Builder. In total, he has built more than 5 gaming PCs. He is also a rapper and has a YouTube channel. Read more about me →