It is now proven that an Ethernet gives a stable and high-speed connection, so gamers should not depend on a WIFI Connection.
So if you already have Xbox Series X, you might consider setting up an Ethernet connection. But deciding which Ethernet you should choose is also messy because low-quality Ethernet will not give you the best results.
That's why I've picked some best Ethernet Cables for your Xbox Series X, which will last longer and give you a ping-free gaming experience.
So, read below and check those Cables for your Xbox Series X.
Top 5 Best Ethernet Cable for Xbox Series X
Here is my list, and I've only picked Cat 6 Ethernet because the overall performance of CAT 6 is excellent and recommended for Xbox users. So let's check.
1. Cable Matters Snagless Cat 6 Ethernet Cable
Cable Matters Snagless Cat 6 is one of the great Cat6 Ethernet cables that deliver impressive speed and a ping-free experience. This is one of the bestselling Cat6 cables on the market.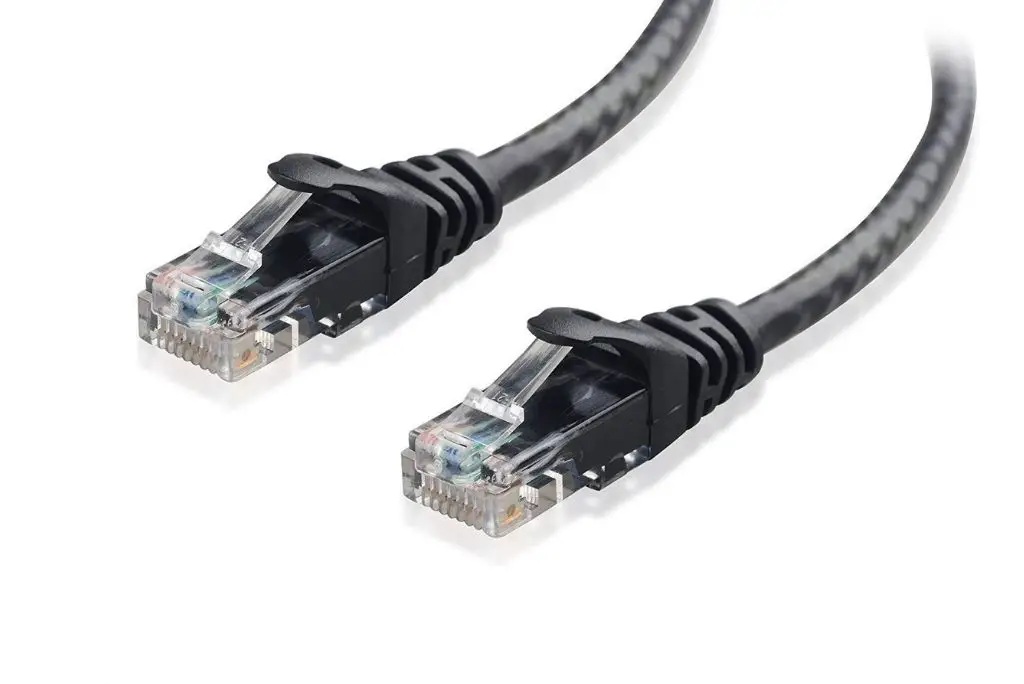 This cable comes with 24 AWG copper wire, providing universal connectivity for LAN network components. This cable has a high bandwidth, saying it is a future-proof item.
This also meets the TIA/EIA 568-C.2 standard and is also backward compatible.
For great durability, it has gold-plated contacts and strain-relief boots. And for a solid performance, it has Bare copper conductors.
The Data Transfer Rate of this Cable Matters Snagless Ethernet cable is 10gbps. Also, CablesMatters is an excellent brand whenever it comes to cable.
This cable is available in different size options, so it doesn't matter how short or long the wire you need.
---
2. Amazon Basics RJ45 Cat-6 Ethernet
Amazon Basics RJ45 is one of the highest-selling Cat 6 cables on Amazon. This cable features a lot of cool stuff at a low price which is why most people like to invest in it.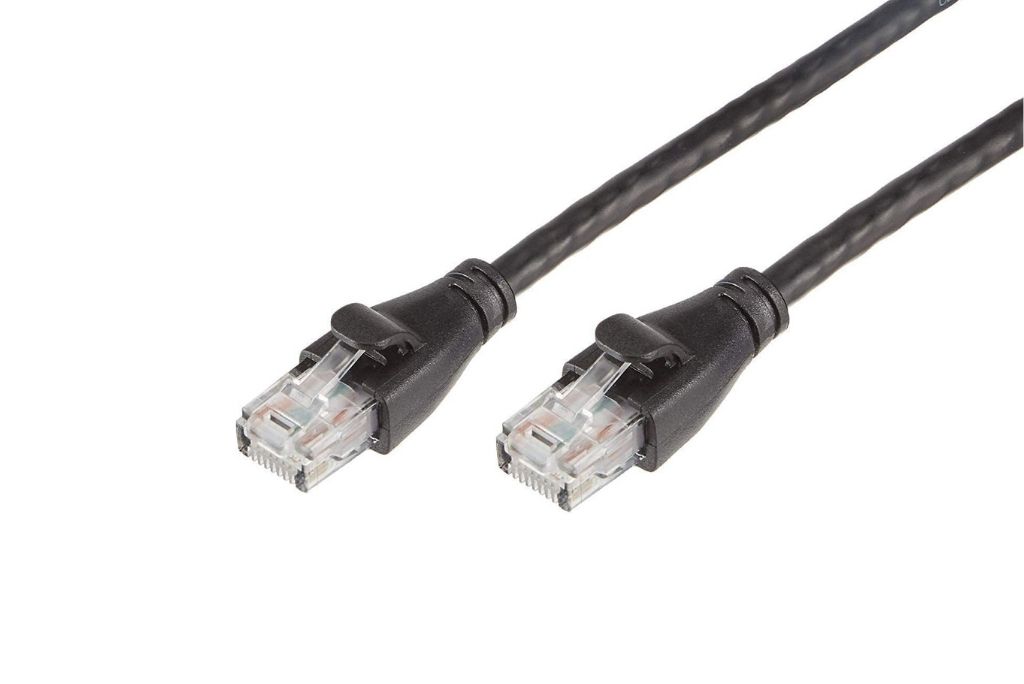 The RJ45 connectors of this cable ensure universal connectivity, which transmits data at a speed of 1 Gigabit per second. Its gold-plated connectors transfer corrosion-free accurate data.
The cable is available in various sizes, from 3ft to 50ft. It can support your PC, TV, Printer, Tablet, and others. The cable is available in black color.
The cable was first launched in 2014, and still, it is doing good in the market.
---
3. RiteAV CAT6 Network Ethernet Cable
The cable I will talk about is impressive, as Xbox suggests this cable. The name of the cable is RiteAV CAT6 Network Ethernet Cable. So this will be a game-changer for you.
This is not a CAT5e cable but a pure CAT6 cable; that's why higher officials recommend it. Now let's take a look at the specification of this cable.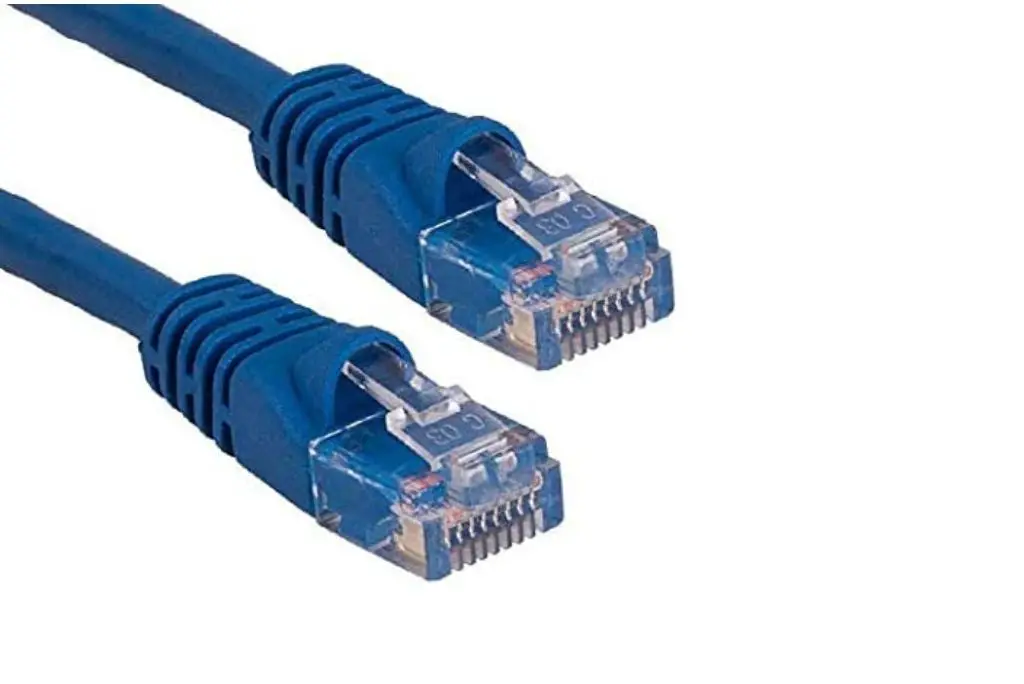 The cable is certified by Fluke. So it is thoroughly tested for buyers. The type of connector is RJ45. The cable is available in many sizes, from 1ft to 300ft, which is fantastic for buyers.
Also, if you love colorful cables, this cable is a blessing for you as this cable offers you many color options. The cable is one of the oldest on our list, first launched in 2007.
---
4. Monoprice Flexboot Cat6 Ethernet Patch Cable
The following cable on our list is Monoprice Flexboot Cat6 Ethernet Patch Cable. The cable is a pure CAT6 cable and is recommended by various officials.
The company says 'Buy with Confidence' as the company is serving a 30-day money-back guarantee, which is an excellent point for the buyers.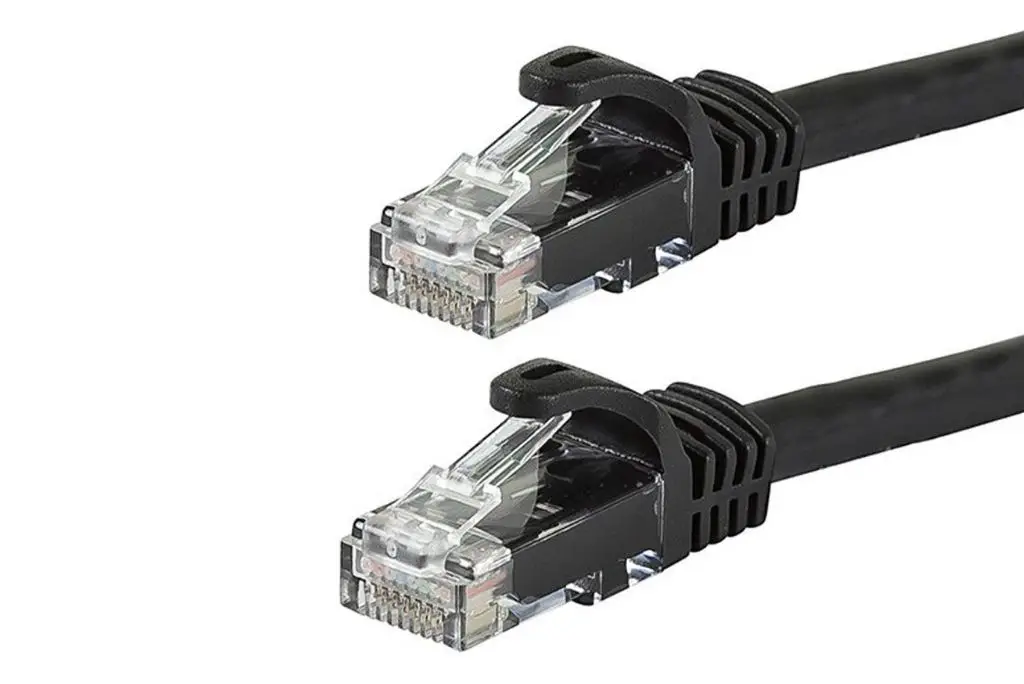 The cable has Unshielded Twisted pairs that support 550MHz bandwidth. It has 50Μm gold plated contacts and Snagless strain relief boots.
The cable has various sizes. It starts from 0.5ft to 100ft, which will help you buy according to your need. Also, the cable comes in different colors.
---
5. Mediabridge CAT6 Ethernet Cable
The last item on our list is the Mediabridge CAT6 Ethernet Cable. The cable is from a trusted brand, and most Xbox users suggested this cable.
The cable support both CAT5e and CAT6 ports. The CAT6 supports 10 Gigabits per second data transfer speed, which will benefit you while gaming.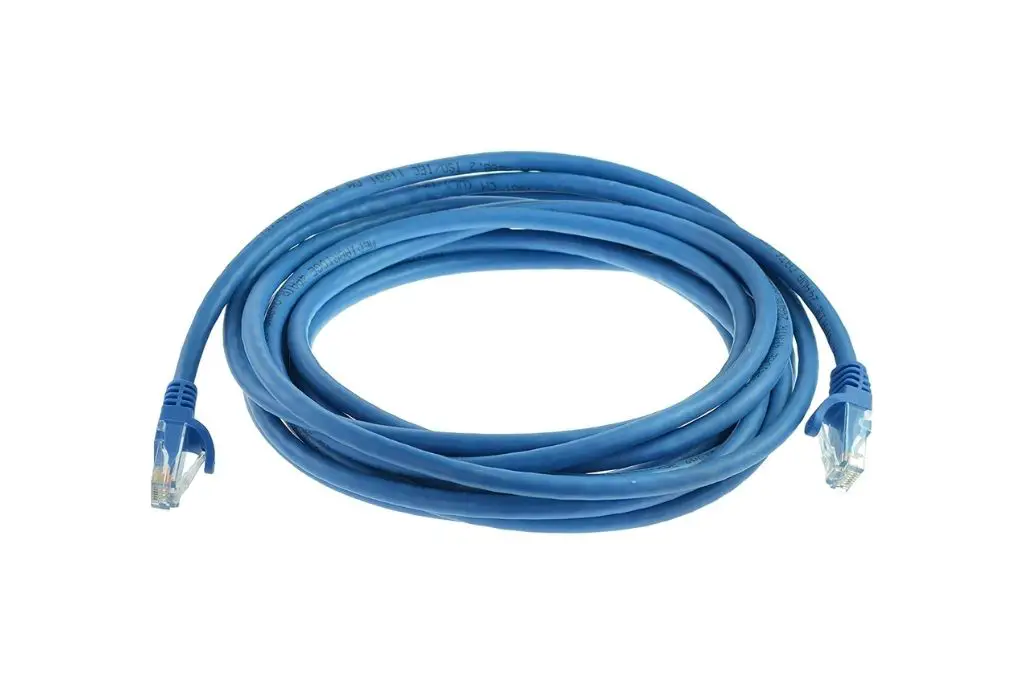 With that being said, let's take a look at this cable's specifications. The cable is also backward compatible with any existing Fast Ethernet and Gigabit Ethernet.
The cable is also certified by many higher officials, so you should not have any tension as a buyer.
It has 24AWG Stranded conductors, and to prevent crosstalk, each of the 4 twisted pairs is separated by PE cross insulation. The connectors are also gold-plated for a stable connection. To protect the wire, it has a CM-grade PVC jacket.
For easy organization & storage, it has an adjustable & reusable Velcro cable strap. The cable is also available in various sizes.
So looking at the specs, I think it is one of the excellent cables for your Xbox X series, and it is worth every penny.
---
Why Should You Use Ethernet for Xbox Series X?
Ethernet with your Xbox Series X rather than WIFI has huge advantages. So let's check out those benefits below.
1. Stable Connection
It is now proved that an Ethernet serves a far better stable connection than WIFI. So to enjoy a high-speed stable network connection, you must use Ethernet. Here I have written a post on how much speed Xbox X | S Ethernet provides.
2. Low Ping
An Ethernet cable gives a much lower ping than WIFI. So if you're a gamer, ping may be one of your primary concerns, so you should use an Ethernet connection.
3. Smooth & Perfect Gaming Experience
Most experts always recommend using an Ethernet connection for a smooth gaming experience. So as you're a gamer, you should use this.
Will Xbox Work Better with Ethernet Cable?
YES! Xbox always works better with Ethernet Cable rather than WIFI. It provides a perfectly stable connection and eliminates so many network issues.
So it is recommended to use Ethernet with your Xbox.
Does Xbox Series X Come with an Ethernet Cable?
No, Xbox Series X doesn't have an Ethernet cable port; people must use it with WIFI. But don't worry; some methods can connect an Ethernet Cable to your Xbox Series X and give you a smooth experience.
Here's a video of How you can use Ethernet with your Xbox Series X.
Similar Posts:
We are sorry that this post was not useful for you!
Let us improve this post!
Tell us how we can improve this post?