Best PS3 Emulators for PCs: Everybody loves to play games. If you want to play PS3 games and can't afford a PS3, then you can download these emulators to enjoy PS23 games on your PC.
PS3 emulators are feature-packed, and you will get a very good experience while playing those games in the emulators. So now, first discuss what a PS3 emulator is, and then we will see some of the top emulators that you can download.
What is a PS3 emulator?
As we all know, the PS3 is a very popular gaming console, and the PS3 has been on the market since 2007. If you can't afford a PS3, there is nothing to worry about.
You can easily download an emulator and enjoy those games on your PC. PS3 emulators mimic the environment of the PS3 and give the user a smooth experience so that they can play PS3 games on their pc.
Top PS3 Emulators for PCs
This very popular emulator is the first choice for many people. RPCS3 is a free and open-source emulator for PS3. It was first introduced in 2017. Using this emulator, you can play any PS3 game on any Windows PC.
The emulator is in a testing phase, and the developers are testing this emulator among the users who are using it. This emulator currently runs on both Windows and Linux, but there is no support for MAC OS. Developers are working on it, and soon it will be installed on an Apple computer. This particular emulator can play 1068 games out of 3074 games.
This is very easy to install and has a user-friendly interface that you will get used to within a day. This emulator is written in C++. 
You can also download the source code from GitHub; if you are curious, check it out.
Minimum System Requirements for RPCS3
Windows 7 or above, Modern Linux (64bit)
Minimum of 3GB RAM.
Minimum 20 GB of space on your hard disk.
PlayStation 3. pup system software file.
A modern processor with SSSE3 support.
This is one of the best PS3 emulators because it is portable, easy to use, and serves multiple purposes. All the settings in this emulator are pretty easy, and you can figure them out very quickly. They are also very customizable as per your choice.
This is one of the most accurate emulators because everything it does is close to PS3. There are a ton of customization options, including customizing the hotkeys on your own controllers, such as a keyboard or joystick, that you will also see on a Playstation 3. It runs on all platforms like Windows, Linux, and Mac OS.
You can also save gameplay recordings and screenshots in PNG format if you want to show your gaming skills to your friends. This is one of the most portable and reliable emulators out there, and surely this won't disappoint you. It can also record audiovisual movies in QuickTime file format.
Minimum System Requirements for MEDNAFEN
A Quad-core Intel CPU clocked at a minimum of 3.7 GHz.
Minimum of 2GB of free RAM.
10 GB of free storage on your hard drive.
NVIDIA GeForce 8300 or Radeon HD 2350 graphics.
64-bit Windows or Linux operating system.
3. BIZHAWK
This emulator is a perfect example of the combination of performance and easy interface. This emulator also supports screen recording and Hotkeys remapping.
This emulator runs on every platform, whether Mac OS, Windows, or Linux. Before installing this emulator on your Windows PC, you need to install the prereq installer so the installation process will be smooth.
If you want the coding of BizHawk for some project of yours, then you can download them from GitHub, and there is also another page in Github where you can download the emulator itself.
This is the second-best and most popular emulator on this list after Mednafen. This emulator is written in C#. The download and installation process is very simple.
Minimum System Requirements
Windows 7,8,8.1,10 is required, and your system should be 64-bit.
You should have at least 2GB of RAM.
A minimum of 20 GB of free space is required on your hard drive.
It runs on any low-end GPU.
A Quad-core Intel CPU is needed whose clock frequency should be 3.6 GHz minimum.
This is not a game emulator, rather, it is a cloud-based gaming service that lets you play many popular games from PS2, PS3, and PS4, for using this service, you should have an Xbox 3 or 4 controller. It was developed by Sony and launched in 2014. It has more than 2.2 million users all over the world.
Since this service is cloud-based, you can easily access it from any computer and don't have to deal with the stress of downloading and installing.
They have almost 700+ games, and all you need to do is buy a subscription, and you will be able to enjoy all these games on your PC or any other PC. It is advised that all users should have a 5 MBPS connection to have a very smooth experience.
Minimum System Requirements
Windows 7 or above.
Dedicated sound card and USB port.
2 GB or 3 GB RAM.
Intel Core i3 or processor, which performs better than this processor.
An entry-level GPU that provides decent performance.
This is another emulator that supports PS3 games, although this emulator is used mainly for research purposes. This supports many popular games on PS3. This emulator requires a very good system to run smoothly; though it is for research purposes, you can easily play games on it.
It runs the game without any glitches or frame drops; to do so, it needs very powerful hardware support. This emulator is written in the C++ language.
Minimum System Requirements
Windows 7 or above versions.
2.5 GHz Intel and AMD processor with SSE3 support.
Any NVIDIA/Intel or AMD graphics card with intel Direct X 10 GPU with 1 GB of memory.
2 GB of free RAM for a 32-bit machine.
3 GB of free RAM for a 64-bit machine.
Retroarch is an open-source, platform-independent emulator that runs on various platforms and supports almost every game you can play on PS3. This emulator was first released in 2010, and since then, it has been a good option for playing PS3 games.
It is platform-independent, which means that it can run on any operating system, whether Windows, Mac OS, or Linux.
If you are not satisfied with all those emulators mentioned above, then you should definitely try this one cause it will give you a unique experience.
The user interface of this emulator is pretty user-friendly and self-explanatory, this is one of the most popular emulators in the market, and I would highly recommend you download this emulator.
Minimum System Requirements
Intel Pentium 4 or higher CPU and SSE2 support.
Windows 7 or above versions.
15 GB of free space on the hard drive.
Pixel Shader 2.0.
Compatible with both 32-bit and 64-bit machines.
This is one of the most existing emulators on this list because, with this emulator, you can play PS3 games on your mobile. This emulator is available for download in the play store. This emulator makes maximum use of the mobile touch screen and lets you play games on your Android device.
The latest version of this emulator gives you extraordinary download speed and an immersive gaming experience.
The app got banned from the Google Play Store for a small security issue, but after six months, it made a comeback and gave the absolute best performance. This emulator helps you play high-definition games with a higher frame rate.
The gaming experience will be more awesome if you have a touchscreen PC. This software is free, but you can also buy the gold version for $5.99.
Minimum System Requirements
Windows 10,7,8,8.1 supported.
A minimum of 2 GB RAM is required.
It is only supported on Android devices.
Supports only 64-bit machines.
Takes up 4 GB of space on your Android smartphone.
8. PSEMU3
This is a very good emulator that is capable of running PS3 games at 30 fps at 720p. This is an emulator that requires very little hardware and is capable of delivering good performance. This is an emulator only 50MB in size and can run on a Core-duo processor.
This emulator is absolutely free, and this is only supported across Windows platforms. This emulator has almost every popular game from the PS3. This emulator also needs very little space on your hard drive and has amazing features that will make your gaming experience much more enjoyable.
Minimum System Requirements
Windows Vista,7,8,8.1,10.
5 GB of space is required on the hard drive.
It runs on any core duo processor.
1 GB of RAM is required.
Doesn't require any high-end GPU.
9. ANX
This is the last most popular PS2 emulator on this list. This emulator has an adjusted dual framework for a smooth gaming experience. This emulator has multi-platform support and supports both Windows and Mac OS.
This emulator runs on any operating system and doesn't matter whether it is old or new. This emulator is a very friendly and easy-to-navigate user interface that you will be used to within a couple of days.  This is a perfect emulator that runs on low specifications and gives a very good performance.
Minimum System Requirements
Windows 7,8,8.1,10 support.
1 GB RAM required.
8 GB of hard drive space is required for this emulator to run.
It runs on and Quad-core CPU.
NVIDIA/AMD basic GPU is required.
We are sorry that this post was not useful for you!
Let us improve this post!
Tell us how we can improve this post?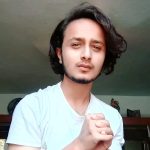 Aman Dhiman is a unique Author of this Blog. He is a Gamer, Streamer, and PC Builder. In total, he has built more than 5 gaming PCs. He is also a rapper and has a YouTube channel. Read more about me →