Recently I brought a new 4k Premium TV, but I planned not to spend any money on speakers!
But I'm a big fan of loud audio. So I set up my Bookshelf Speakers with my TV.
There was not much information on the web about the topic when I was doing that, so after doing tons of research, I've successfully set the speakers with TV.
Here I have answered all the questions you are thinking about. Also, I've listed tons of methods to Set the Bookshelf speakers with any TV!
Let's read!
Are Bookshelf Speakers Good for TV?
Definitely, YES! There is no issue if you use your Bookshelf Speakers for your TV. Bookshelf Speakers are specially made to use in a compact place, so it will be beneficial to use a Bookshelf as a TV speaker.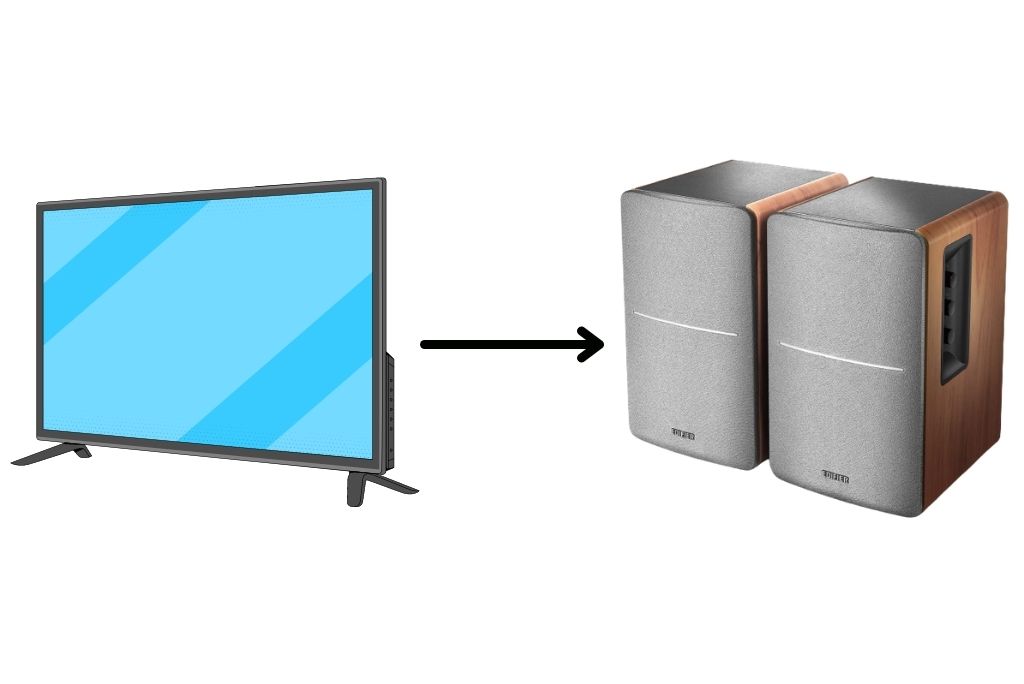 This speaker also comes in two pairs which are great to have an excellent sound quality around the hall or house. That means whether you are watching movies or playing games on your smart TV, you'll going to get an excellent experience.
As you'll have sound from two different side or area, which considered as a perfect way to enjoy sounds or musics.
The best thing with Bookshelf speakers is you don't need a vast area or place to set it up. It can fit in a small place, so you'll also have a nice look in your TV room.
Can Every Bookshelf Speakers be used as TV Speakers?
There is no doubt; you can use any Bookshelf Speakers with your TV. As most of the Bookshelf speakers are identical, there is not much difference; the only difference you might have is with sizes.
So you should not be worrying, whatever Bookshelf Sound system you have is compatible with the TV. In some cases, you might face problems with the connection because different companies have a separate system for output music.
But, whatever the system, there is always a way to connect the speakers with TV, which we will discuss further in this article.
Is My TV suitable to Connect Bookshelf Speakers?
Almost every TV is suitable to connect with Bookshelf Speakers. Again, I want to inform you that there is a way to connect your Bookshelf speaker with any TV most of the time.
Various TV companies might have different output sound systems, but we can still connect using other tactics.
You'll have step by step guide on how to connect further in the article. So please stick with us to the end of this post.
Is There Any Drawback of Using Bookshelf Speakers for TV?
I'm using Bookshelf Speakers for my 4k premium TV, and I don't have any issues with it for the past eight months. There is only Drawback or issue you might have if you connect it in the wrong way.
I also want to add don't worry if you connect it wrongly you will not have serious problems or issues, unless you don't know how to do small electrical connections stuff.
Most of us can do it pretty nicely without having any issues. So there is no worry about this.
How Long Can I Use Bookshelf Speakers for My TV?
As long as you want, you can use Bookshelf speakers for your TV! There is no problem with using these speakers for a long time or permanently.
Furthersome, If these speakers don't meet you or your family's requirements, you can also switch to other available systems.
But, If you want to use it for a long time or lifetime then I can say there is no problem, you can use it!
Where to place a Bookshelf Speaker that is connected with TV?
The placement of a Bookshelf Speakers that is connected with TV depends on various things or depends on your area or place.
If you have a large free space beside your TV you can use it to place the speakers and connect with short wires. This is a great area to place Bookshelf system.
Often you can use your free space below of your TV to set the speakers as well. But that is not the appropriate place to archive a good sound.
Experts advise placing the speakers on Stands for an excellent experience. It will also enhance the look of your room.
But, If you don't have some free places near your TV, you can also use long wires to connect with and place wherever you want. You should also remember to put two speakers in two different areas for better sound.
How to connect Bookshelf Speakers to TV?
There are different ways to connect Bookshelf Speakers with TV because of various output systems. But, don't worry, I have tested almost every method to look at what gives better sound quality.
And I can say all the methods have the same quality. So here I have explained my experience on how I connected the Bookshelf Speakers with my TV.
There are many ways to Connect your Bookshelf Speakers with TV, they are:
Using a 3.5mm to RCA cable
Using a RCA to RCA Cable
Using a DAC [Digital to Analog Audio Converter]
With Bluetooth
Using HDMI-ARC
So now let's know how to connect the speakers using following methods.
Method 1: Using a 3.5mm to RCA cable
To perform this method you only need a 3.5mm to RCA Cable, which you can easily find on here on Amazon.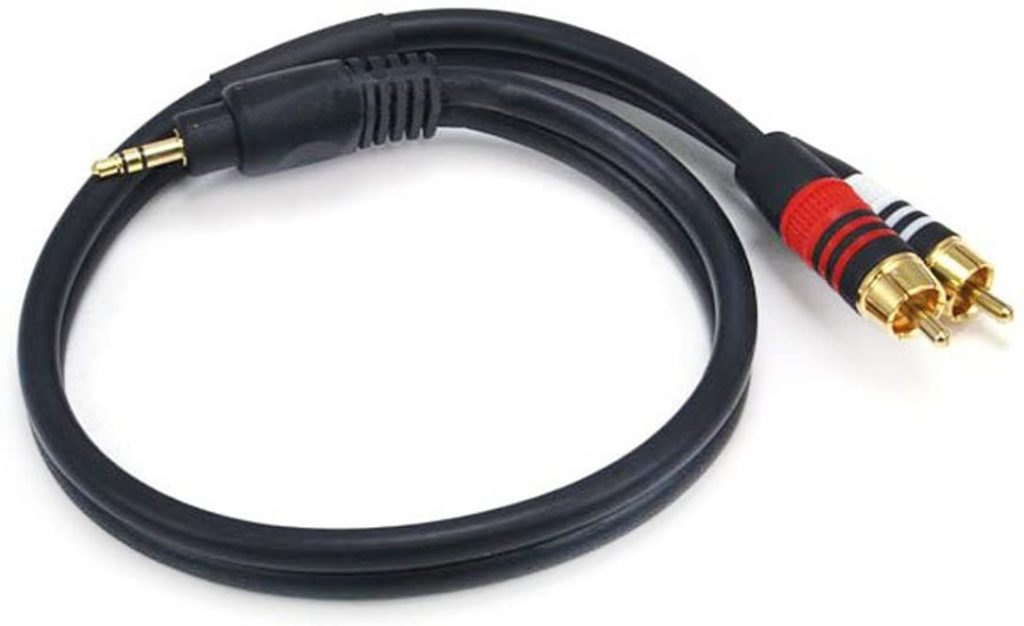 Nowadays, Most of the smart TV has 3.5mm Audio Output so if your TV also has then follow the steps below:
First, Connect the 3.5mm plug to your TV's Audio Output.
Then, Put the RCA plugs into your Bookshelf speaker's Audio ports.
If you see any instructions on TV, just follow to set up the new audio system.
Now, you're all done! Enjoy your favorite movies or music.
Note: Make sure your RCA cable is- 3.5mm to Male RCA Cable because Bookshelf has female Input.
Method 2: Using a RCA to RCA Cable
This is one of the easiest ways to connect any external speakers with a TV. This is also the old-school method.
But I haven't listed this method as number one because most TVs don't have this RCA Audio Output. Instead, companies are providing 3.5mm output now.
But if you're using an old model, you might have the RCA output on your Television. So here are the following steps to connect a Bookshelf with a TV with RCA Cable.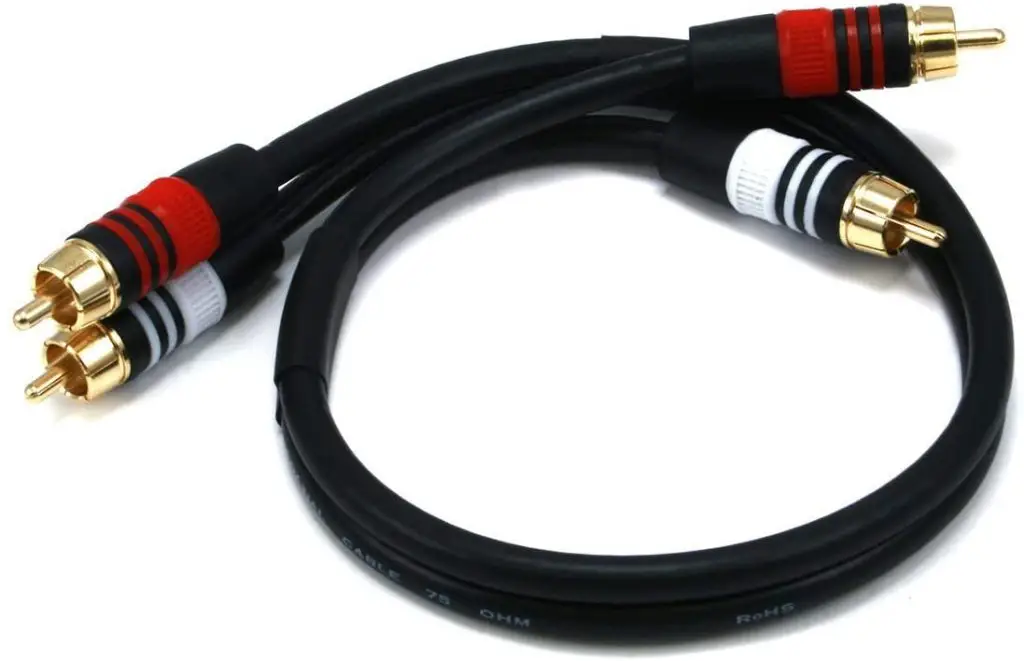 Before going further, make sure you have an RCA to RCA Cable. If you don't have one, don't worry, you can check here on Amazon!
Here are the steps to connect your TV with Bookshelf:
Firstly, Connect one end of your cable with the TV.
Then, Put the other two ports with your Bookshelf speakers.
If you see any instructions of audio on your TV, just follow and set up.
You are done now!
Note: You should not forget the RCA cable you are using is an RCA Male to RCA Male cable. Because TV and Bookshelf both have female output!
Method 3: Using a DAC [Digital to Analog Audio Converter]
Digital to Analog Audio Converter is also a great way to connect external speakers with TV. It is one of the most fantastic ways, and you can also use this for PC, Desktop and other along with TV.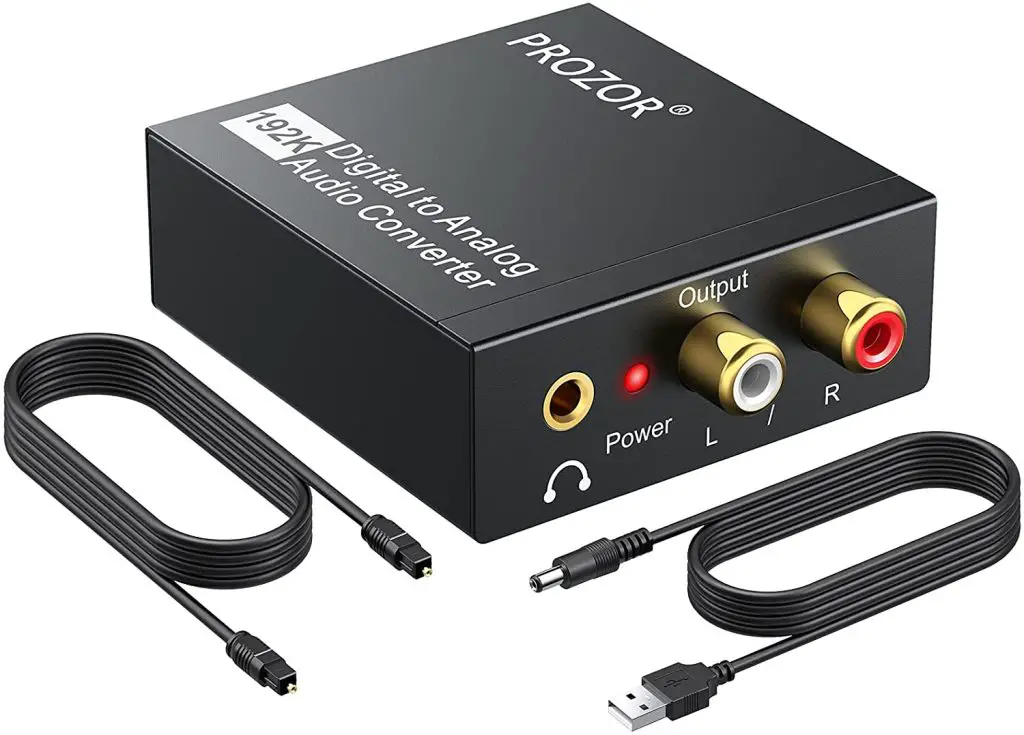 This tool is really cheap and you can buy one here on Amazon!
At first, connect your Bookshelf Audio Output with Digital to Analog Audio Converter output using a Male to Male RCA cable.
Then connect your TV's Audio output with Digital to Analog Audio Converter's Audio Input.
Now, power up the DAC, and you are ready to go.
If you have any instructions on TV, please follow and set up.
Method 4: With Bluetooth
Many Bookshelf speakers come with Bluetooth. So if your Bookshelf speakers also have Bluetooth and your TV, it is straightforward to pair both the devices and enjoy the TV's audio.
Method 5: Using HDMI-ARC
If you don't like the above methods and want to use the HDMI Output of your TV for Audio transmission, then here are the steps to follow.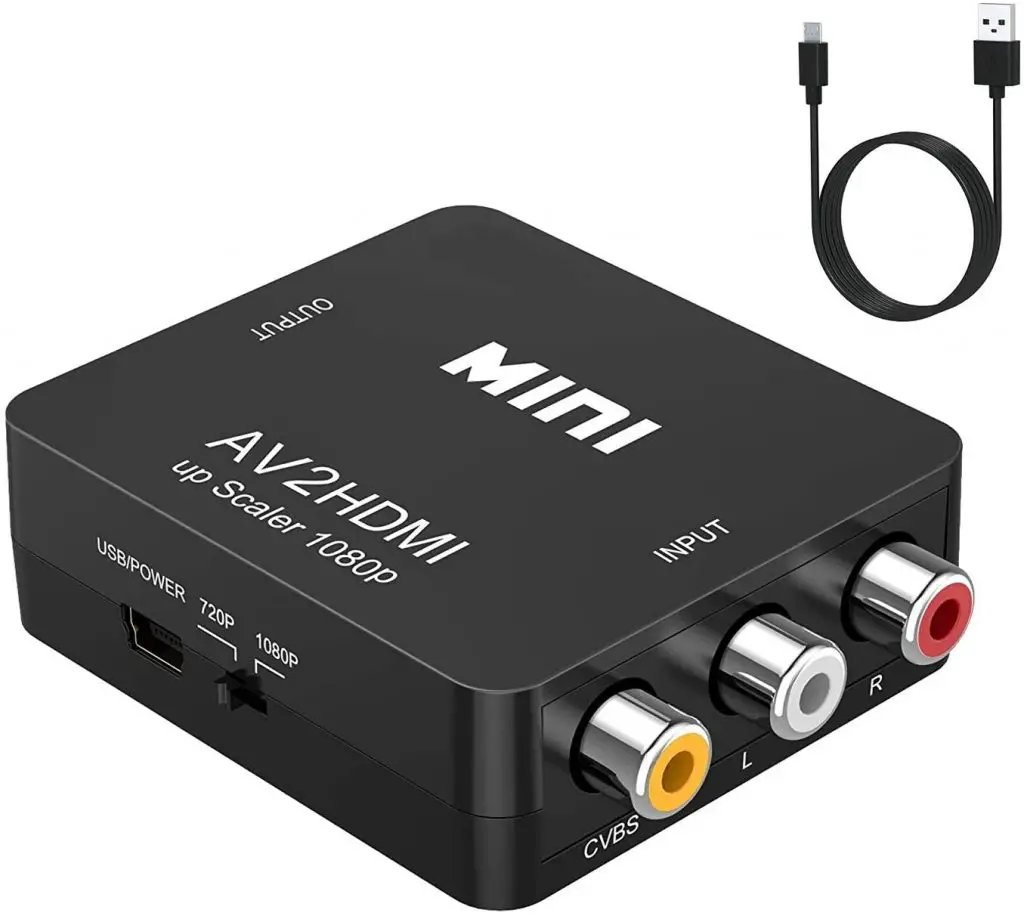 You first need an RCA to HDMI converter; if you don't have one, check out here on Amazon!
Here are the steps to follow:
At first, connect your RCA to HDMI Converter's Output to your TV's HDMI-ARC Output.
After that, with the help of a Male to Male RCA Cable, connect your Bookshelf speakers with RCA to HDMI Converter.
Now, power up the RCA to HDMI Converter.
If you see any Instruction on TV, follow it.
Now, everything is Done.
Note: This is one of my favourite way to do it on Smart TV.
---
In Short
These are some ways to connect your Bookshelf speakers to TV. Please let us know which one is best for you. If you also have other methods, don't forget to share them with us.
Bookshelf speakers are good with TV as for my experience till now. So if you are planning to do so, then don't wait. It will be a fantastic experience.
Thanks for reading, Cheers!