Is it possible to use an external hard drive on a PC while using a PS4? And how can you get access to the PS4 hard disc on your computer? We will provide you with all of the information you require.
The Hard Drive can still be utilized on the PC as long as the hard disc is similar and the interface is still the same. Feel inclined to use this element because it will not alter.
After plugging it in, go to Control Panel-Administrative Tools-Computer Management-Disk Management, and then select "Format" when you see the mobile hard disc.
The PC can read & copy the games on the external Hard disc to another hard disc. This is entirely feasible. All files on the PS4 HDD will be permanently deleted if the HDD is formatted. Keep this in mind before formatting the HDD. Therefore, Connect the PS4 to the computer first, then copy the files to additional hard drives.
How To Use A PS4 Hard Drive On A PC?
Not all external hard drives can be connected to a PlayStation 4. The PS4 supports hard drives with capacities of up to 8TB, and the other is optional. Still, the external hard drive should preferably support USB 3.0 or higher connections if you want to ensure a specific transfer speed.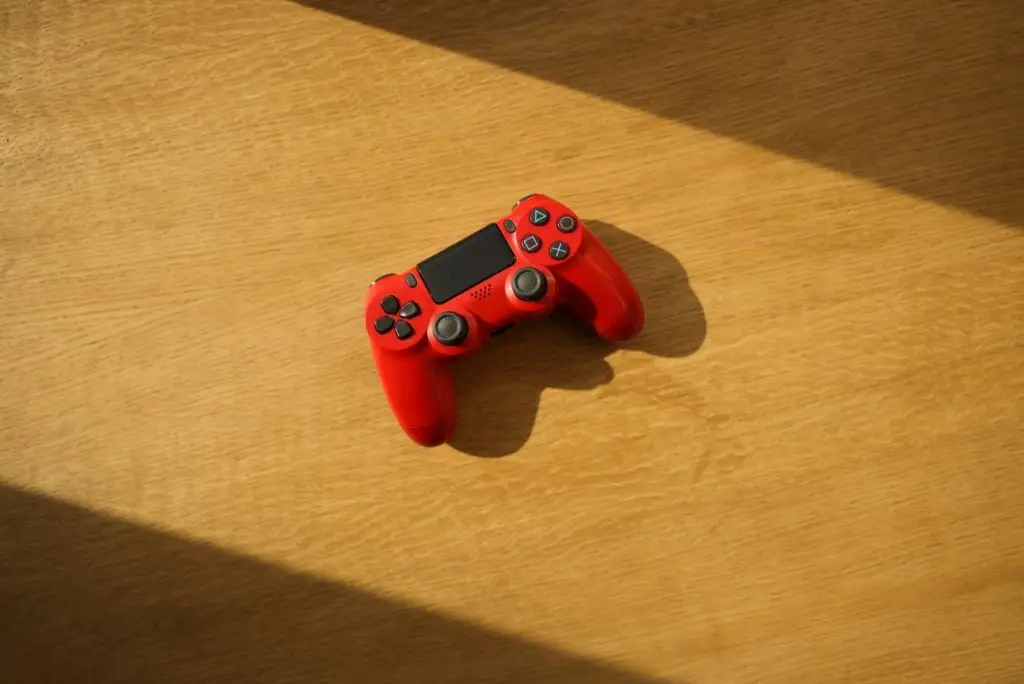 First and foremost, make sure to update your PS4 to version 4.50, which will take only a half-hour to complete. Here are the steps which will direct you to access a PS4 drive on a PC:
Step 1: Connect the PS4 to the approved hard disc using a USB 3.0
Step 2: Select 'Disk Management,' which will display all of the disc drives linked to your PC. Select the PS4 external hard drive, the last disc drive.
Step 3: Choose 'delete volume' from the context menu when right-clicking on the blue shaded area.
Step 4: Keep repeating step 3 for each blue-shaded region of the drive until just one black-shaded section remains.
Step 5: Choose 'new simple volume' from the context menu when right-clicking on the black-shaded area; a new simple volume wizard should open.
Step 6: Set the File System to 'exFAT' or 'FAT32′ and click 'next' until the next format partition section appears (whichever is applicable).
Step 7: Continue clicking next until the wizard ends, then press 'Finish' to finish the formatting procedure. Your external drive has been converted to make it a usable disc drive for your computer.
Once the formatting is accomplished, there is an expansion storage space underneath the system storage space, your external hard drive, in the storage space interface. To move the game data to an external hard drive, follow the steps:
Go to storage space 
Host storage space 
Apps, and then
Click the hand-made "Option" button, 
Select "move to expansion storage space," 
Tick the game you want to move, and then click "Move" and "OK."
Note: It's important to remember that only video games and apps can be stored on an external hard drive; game saves will remain in the host storage space and not be relocated.
Later, you can also format the external drive as an exFAT file.
How Do I Get Data From My PS4 Hard Drive?
Many individuals choose to add an external hard drive to their PS4 because the internal capacity is limited, and the demand for online and offline games grows.
Users have, therefore, reported the PS4 save missing data issue on occasion; their data was lost from both internal and external hard drives.
I recommend using the excellent PS4 Data Recovery Software to recover inaccessible PS4 files. This tool is built in such a way that it will scan your PS4 hard drive in its entirety and restore data from it without the need for a backup.
Following are the steps to recover Data From A PS4 External Hard Drive Using PS4 Recovery Software:
Step 1: Remove a PS4 hard drive and connect it to a Windows or Mac OS computer with a USB connection.
Step 2: Start the data recovery software for PS4 hard drives.
Step 3: Select an external hard drive for your PS4. Then press the Scan button. You'll be able to see all of your lost files with the date and time of capture after the scanning procedure is completed. You can also see a preview of them.
Step 4: select the deep scam option at the bottom if you don't find the required PS4 in the menu.
Step 5:  Select PS4 game files or captures and then click Recover.
Step 6: a dialogue box will open; simply type the place where the files should be saved >> click Save. [All of your files are stored in a specific folder]
How To Connect An External Hard Drive To Your PS4?
It's simple and takes only a few minutes to connect the HDD to either console. This is how you go about doing it.
Any external hard drive with a USB 3.0 port would suffice. Up to 8 TB of storage will be available for the PS4 and PS4 Pro. To run your operation smoothly, use Seagate 5 TB Expansion drive.
To function with the PS4s, the external drive needed to be formatted. Keep that enormous footprint in mind when deciding on the size of the external HDD you need to use.
At any one time, the PS4s will only identify one external storage device. Connecting a drive that has already been prepared for external storage on the console will not format a second drive or detect a previously formatted second drive.
Furthermore, the external drive cannot be linked to the console through a USB connection; it must be attached directly to one of the PS4 or PS4 Pro's USB ports.
How to Connect the External HDD?
Connect the hard drive to a USB 3.0 port. The PS4 features two front-facing ports, whereas the PS4 Pro has two front-facing ports and a third on the back.
Because the drive hasn't been formatted to function with the console, a notice will appear on the screen stating that the USB device isn't supported.
Go to Devices under Settings.
Go to USB Storage Devices under Devices.
Select Format as Extended Storage from the USB Storage Devices menu.
It's as simple as that. Formatting my 5 TB HDD took less than a minute.
Under Storage, the external HDD will now appear as Extended Storage (which is located in Settings). Any game you buy or install from your Library will be saved to the external disc by default.
You could believe that making the PS4's internal drive the default storage location is a good choice because load times will be faster. Surprisingly, this isn't true.
When Digital Foundry examined load speeds between a Seagate 4 TB Expansion drive and the PS4's internal drive, they discovered that the external Seagate drive was substantially faster in every game they tested on both the original PS4 and the PS4 Pro.
If you're prepared to pay a significantly higher price per GB of storage and perform some after-market work to insert the SSD into a USB cable, you can get even faster load times with an external SSD (solid-state drive).
---
It's simple to transfer games from the internal to the external drive. When you press the Options button when in Storage, a menu will show to move to extended Storage.
Because movement is slow, you might wish to try a small game before launching a move to get everything off your internal drive.
Save files, images, and video clips are stored on the internal drive regardless of the installed game.
We are sorry that this post was not useful for you!
Let us improve this post!
Tell us how we can improve this post?