Using Saved Games, gamers can synchronize their game data across various devices.
A game that is compatible with Android, for example, can make use of the Saved Games service so players can start playing on a device and continue on a tablet without losing their progress.
However, you can encrypt Bethesda game saves to play them on select PS4 games.
A USB drive can be used to back up PS4 iso files, but they are encrypted. Usually, the PC cannot decrypt PS4 save data; however, because cross-platform games are stored in the cloud, your saved data can be transferred from PS4 to PC.
Why Transferring PS4 Games to a PC Hard?
Despite the ease with which you can transfer game data to your USB drive, these data files are encrypted, and your PC cannot decipher them.
To play PS4 games on the PC, computers can decrypt the game files, but you will not be able to play them again after your PC has done so since the PS4 will not comprehend the data.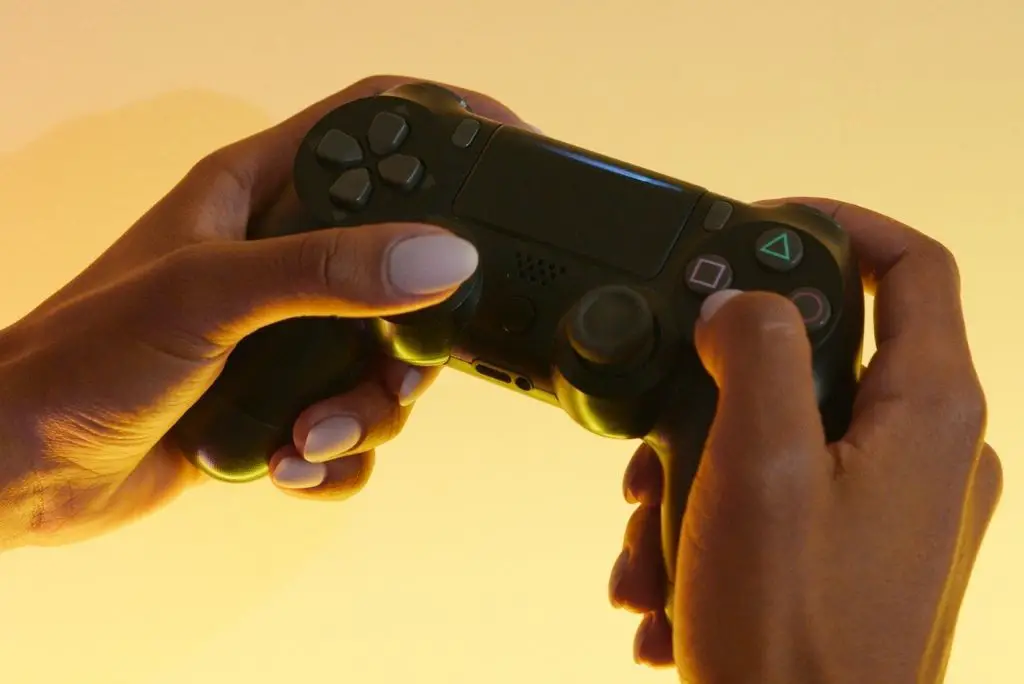 Bethesda's only games that can be transferred between PS4 and PC are those because select coders have developed programs for moving data between PS3 and PC.
Since these are highly platform and game-specific tools, only Bethesda games can be transferred.
Someone needs to design a method for a game that isn't Skyrim to be moved from PS4 to PC, such as Witcher 3, which isn't easy. It is time-consuming to create.
If your game data is cross-platform, such as Fortnite or Rocket League, everything is kept in the cloud, and only a small portion is stored on your PS4, saving and transferring saves simply.
But why wouldn't developers make cross-saving easier?
Different consoles and PCs have other BIOS, the output/input system for the console or PC, which affects how your device starts up once you switch it on, and different decoding settings, making cross saves harder to produce.
Cross would require different modifications for each console and game, and there isn't enough enthusiasm among developers to make it a fully supported feature.
You can, however, move PS4 stored data files to a USB for storage purposes, as your PS4's 500 GB hard drive will frequently run out of capacity; read the instructions below for more information.
How Do I Transfer PS4 Recordings to A PC?
The process of transferring how-to videos and gameplay montages is complicated without a USB, and the process of formatting your USB is time-consuming as well.
However, did you know that PS4 recordings can be transferred without a USB stick? Here is how.
How to Transfer PS4 Recordings to A Computer without Using A USB?
Go to the PS4 menu and select library, then capture library to find your clips.
You can choose to share via YouTube, Facebook, or Twitter; however, the Twitter sharing features do not include downloading.
Have a youtube account.
Access your YouTube account and go to YouTube Studio, found under your YouTube profile at the top right of the screen.
You'll find videos on the left side of the screen, which you can browse between, and three dots next to each video (see below) To download your video directly to your PC without ever having a PC, click on these dots and then download the video.
How to Backup PS4 Data to a USB?
Is your PS4 continually running out of memory, requiring you to delete games?
Thankfully, backing up your PS4 save data to a USB drive is a breeze!
All you need is a USB 2.0/3.0 stick; if you don't have one, I recommend the SanDisk Ultra, which has speedy loading times and is ideal for your PS4.
Backup PS4 save data Using a USB Drive
First, check to see if your USB is in the correct format by plugging it into your computer and right-clicking it to inspect its properties.
If your USB drive is not formatted in either FAT 32 or ExFAT, ensure it is.
Alternatively, connect your PS4 to a USB drive that has been formatted. Click the "Copy" button when you have selected the game files you wish to copy into the game library.
 Depending on your games, this could take 30 seconds to 1 minute.
How Can I Transfer Saved Data From My PS4 To My PS?
For the transferring of saved game data, you'll need PS Plus membership.
Select settings from the PS4 home menu by scrolling up.
Select [application saved data management] from the drop-down menu.
You can save your game data by choosing the game. Select the game from which you want to store data, select the files you wish to upload, and then click [upload].
When asked if you want your saved data to be overwritten, select "yes."
By pressing the PS4 home button, you can launch the game you selected from PlayStation Now.
The game can be closed by pressing the PS4 home button to open PS Now, selecting [Application Saved Data Management], and then pressing [OK].
Users of the PS4 can save their games on a USB device. It's still password-protected. The decryption of saving files has been discovered to be ineffective.
A saved file can be accessed this way. Due to their cross-platform compatibility, these games are often playable on PC.
Re-encrypting the save file to put it back on the PS4 has not been broken. It's garbage to the console once the save has been updated.
We are sorry that this post was not useful for you!
Let us improve this post!
Tell us how we can improve this post?