Do you want to switch from Brawl Stars? I mean are you finding the games like Brawl Stars? If yes then you are reading the best post as here we have tested and listed the 6 Top new alternatives of Brawl Stars. So to find your best one or the next one after this game you should read this review post, so without wasting the time let's see it.
This is one of the popular multiplayer online battle arena and third-person hero shooter games developed by Finnish video game company Supercell. People love this game as of its multiple game modes where gamers battle against different players.
In this game, people can also choose different characters called Brawlers which gamers have to unlock via boxes, trophy road, brawl pass, and also by purchasing from the store.
This game also gives you the feature to invite your friends and maximize the game or team. There are also many seasons of this game which launched in different years.
Like many other games, this one also has some issues and for this reason, people like to switch to a similar game to this one. Or you may like to have games similar like this, so here we have 6 almost the same as this one, lets have a look.
Top 6 Games like Brawl Stars
1. Battlelands Royale
Battlelands Royale is one of the best game after Brawl Stars which is a more colorful, bright, competitive game. There are some cool features you will get that is better than the previous one.
It is easy to navigate as there are no complicated menus, you don't have to wait a long time in the lobby. You can battle with 32 players. The company has a simple tagline of "Just play, parachute, loot, shoot and survive"!
The Battle Royale game is published by Futureplay which archived a rating of 4 out of 5 on Google Play Store and Uptodown. And on Apple Store, this game got a rating of 4.6/5. This game is available for Android, iOS, and Microsoft Windows.
---
2. Blast Out
Blast Out is one of the great action Battle Royale games published by Tarhead Studio. This game is a perfect competitor of the above Brawl Stars as this game has great Graphics, colorful, fast responding as well as really smooth to play.
We have watched many videos about this game and it is literally a super action battle game that you should definitely try.
The reflection of this game is a key point as gamers will get a really good experience. Some of the more features are: Crazy Combos, Deadly Arenas, Knock-Knock, Different Characters with customization, Great Loot, and much more. This game got a 6 out of 10 ratings on Steam. Blast Out is only available for Microsoft Windows users.
---
3. Battle Bay
Battle Bay is another choice you can make. This game is published by Rovio Entertainment. Again you can play this game with your friends on a battlefield.
Having a medium graphics this game give you the feature to battle on oceans with various kind of ships, so the adventure will be really high if you like Brawl Stars type games. You can play 5vs5 shooter with your partners.
The game is also easy to play and archived a rating of 4.7 out of 5 on Apple Store. Battle Bay is available for Android and iOS users. The key features are: Choose your ships, Host your own battles, Collect weapons, Join a Guild and do more fun. So you should try this out.
---
4. Diabotical
Diabotical is a multiplayer first-person shooter game launched on 3 September 2020 by The GD Studio (a Swedish developer company).
The game is full of various cute Robots fighting in an arena. Here you will get the taste of different game modes, weapons, and complex movement mechanics.
So if you want to battle with robots in the universe then this is a perfect one for you. Colors and Graphics are also good in this game. The game is available for free for Microsoft Windows users.
---
5. Guns Royale
Guns Royale is also a good Battle Royale game published by Wizard Games Inc. Here you will get the characters of Minecraft and Pixelated backdrops, so if you are a fan of that then definitely this game is made for you. Gameplay is awesome and simple, battles will take place on an island.
In this game, you will get more big maps and weapons. Brand said that gamers will get a bird's eye view to join in massive battles.
You will find so many pistols, shotguns, machine guns, bulletproof vests, sniper rifles, grenades, and more. The game is available for free for Android users. The game archived a rating of 4.4/5 on Google PlayStore.
---
6. Wild Clash
Wlidclash is a great online multiplayer battle game that is probably a solid alternative to Brawl Stars. The game is published by Unic Games. Here gamers will get a great online battle experience in wild jungles. Controls are made in vertical format for good gaming performance.
The game is set for 3vs3 shooter, some of the key features are: Throw Grenades, Whirlwind Assault, Bulletproof Shield, Medical Guards, Thunder Shock, Invisible Mines, Lands Missiles, Laser Sniper, and lots more.
This game got a rating of 3.2 out of 5 and has more than 1 million downloads on Google PlayStore. So if you are a Brawl Stars fan you should definitely try this out.
---
So we hope you like our list of these games, if you want to change from Brawl Stars then you should try these games and we are pretty sure you will get the same experience or better experience than before.
If you have any questions or other recommendations please feel free to comment below we will surely respond.
We are sorry that this post was not useful for you!
Let us improve this post!
Tell us how we can improve this post?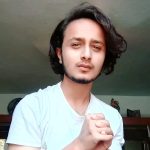 Aman Dhiman is a unique Author of this Blog. He is a Gamer, Streamer, and PC Builder. In total, he has built more than 5 gaming PCs. He is also a rapper and has a YouTube channel. Read more about me →