Who is not familiar with Super Mario Odyssey? The most loveable platform game Mario Odyssey has collected a lot of hype. The release of Super Mario Odyssey, a show-stopping 3D game with adventure & wild imagination, and super smooth controls, make it an absolute joy to play.
Super Mario Odyssey was one of the best Nintendo Switch games with the classic Mario platformer style that still had something powerful – packed to offer with Cappy's abilities.
I'm sure you have already collected all 800+ super moons that Mario Odyssey has to offer and enjoyed the fun – thrilling journey, and are ready for some new adventurous game! I have prepared a list of similar games for all Mario Odyssey lovers. Let's take a look at all the thrilling games.
1. Yooka-Laylee
Developer – Playtonic Games
System – PC, PS4, Xbox One,Switch
Publisher – Team 17
Release Date – April 11th, 2017
Yooka-Laylee – Nintendo Switch Trailer
Yooka and Laylee is a platform game played from a third-person perspective. The player needs to control two characters that stay together to defeat their enemies, collect items, explore the environment, and solve puzzles!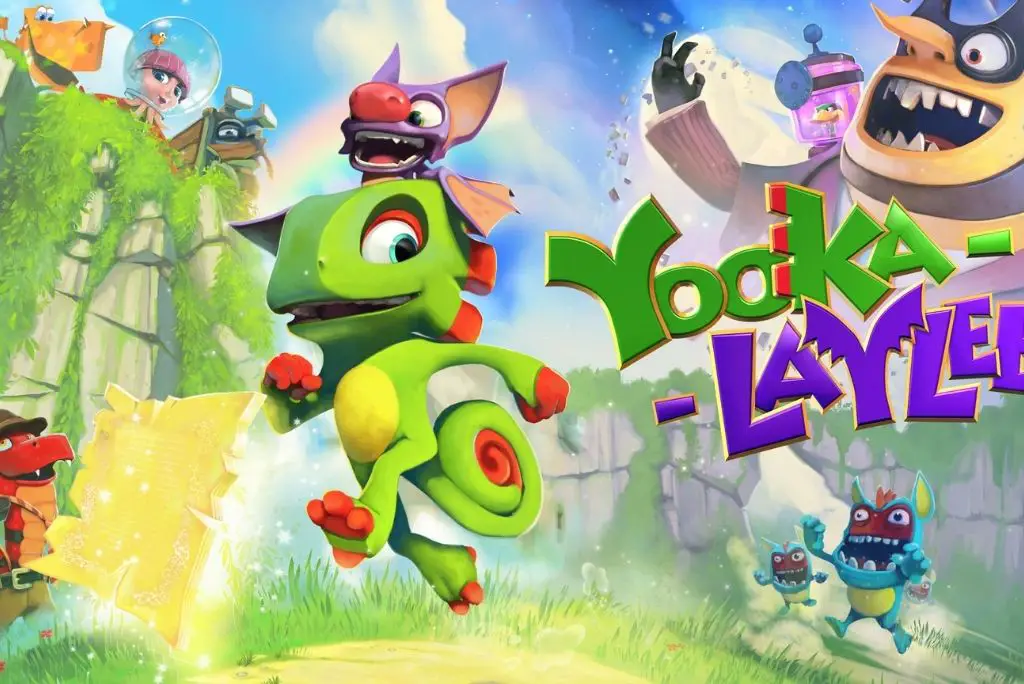 Yooka & Laylee live together in a giant shipwreck (don't ask). While cleaning up their place, they find a magic golden book that might be worth a few bucks.
Before they even get the chance to appraise it, the book is sucked up by Ivory Towers, a local factory whose business is to make money.
Yooka and Laylee set out on a globe-trotting adventure to stop the company's CEO, Capital B, from using the book to turn every piece of literature into pure profit!
Anyone who needs games like Mario Odyssey but wants a 3D platformer that's a bit more traditional should be thrilled with Yooka-Laylee; that's an exciting alternative to Mario Odyssey.
2. Captain Toad: Treasure Tracker
Developer – Nintendo EAD Tokyo
System – Wii U
Publisher – Nintendo
Release Date – December 5th, 2014 (US)
Captain Toad Treasure Tracker – Overview Trailer – Nintendo Switch
Captain Toad – Treasure Tracker is a multiplayer Wii U version game. In this gameplay, you will get the vibes of Mario Odyssey because of the Toad Character. As you look for treasure and witness the adventure, you will see the levels that take place in Super Mario Odyssey!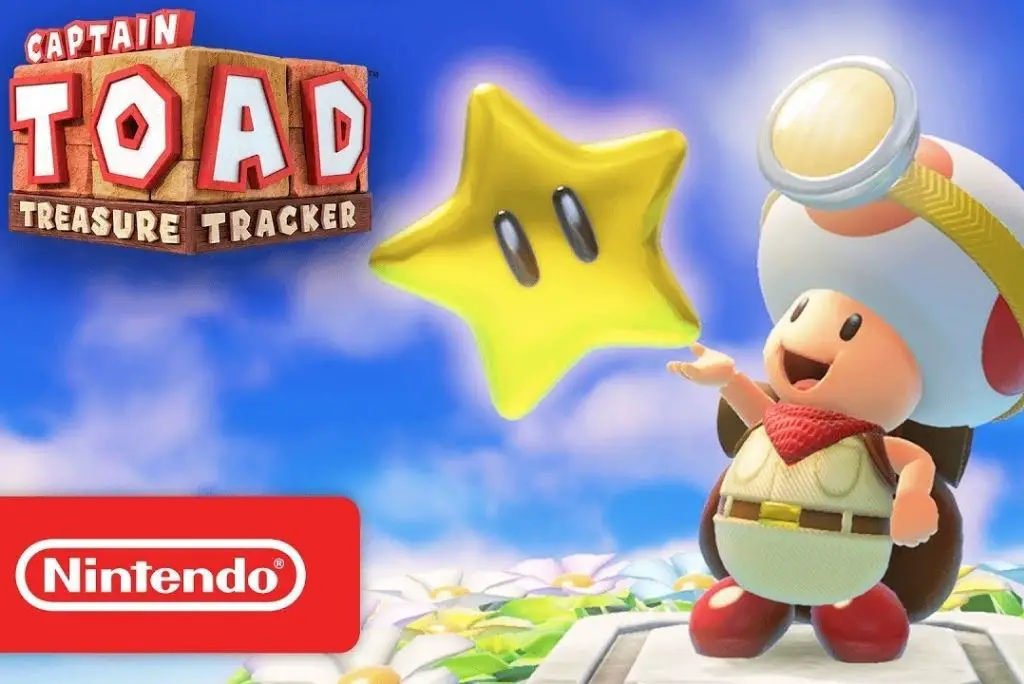 Captain Toad and Toadette are fearless adventurers with a thirst for thrills and a passion for exploring! One day, on one of their many adventures, they stumble upon a Power Star – a grand tower and hope to claim it for themselves.
Before they get the chance, Toadette, while gripping the Power Star, is whisked away by Wingo, a massive crow having eyes on the shiny objects.
Now, Captain Toad has to rescue poor Toadette, and nothing can stop him from saving his friend except those waist-high walls!
If you want a 3D platformer like Mario Odyssey that is a little more puzzle-filled, Captain Toad is the perfect choice for this kind of experience.
3. Kirby Star Allies
Developer – HAL Laboratories
System – Switch
Publisher – Nintendo
Release Date – March 16th, 2018
Kirby Star Allies – Launch trailer (Nintendo Switch)
Kirby Star Allie is a fun game with an enjoyable ride. The game offers a slow pace, a beautiful environment, cute enemy characters, and light difficulty, ensuring a relaxing and joyful play.
By watching the trailer, you will get an idea about faraway planets & their religious practices by Jambastions. They can even create darkened hearts during one of their rituals, which can corrupt anyone.
Just ask Kirby! His home planet of Popstar just recently got assaulted by these shadow hearts, and now he has to set off to re-purify the land and save his friends.
Thankfully, he'll have some help, as, during this ritual, he managed to obtain the power of Friend Hearts, which will de-corrupt anyone who's been afflicted.
By looking at colorful enemy characters, you will catch the thought of Mario Odyssey. Play this game for an enjoyable experience.
4. Paper Mario: The Origami King
Developer – Intelligent System
System – Switch 
Publisher – Nintendo  
Release Date – July 17th, 2020
Paper Mario: The Origami King – Announcement Trailer – Nintendo Switch
Paper Mario – The origami king is a single-player game, but you can enjoy it with your family and friends by letting them sit next to you.
You can explore a gorgeous world filled with a crafted aesthetic and hilarious NPCs that make The Origami King worth playing.
The story follows Mario and his friends as he journeys to prevent the Mushroom Kingdom from being transformed into origami.
This new Mario game features the plumber himself working with some of his previous enemies to protect King Olly's kingdom.
To do so, Mario must free Princess Peach's castle from five decorative streamers that extend across the kingdom.
The characters are winsome, and the color theme makes it more thrilling. If you want to experience a similar game like Mario Odyssey, then this game is a good choice.
5. Luigi's Mansion 3
Developer – Next Level Games
System – Switch
Publisher – Nintendo
Release Date – October 31st, 2019
Luigi's Mansion 3 – Overview Trailer – Nintendo Switch
Luigi's Mansion 3 is an action-adventure multiplayer game where you can play with 8 players.
It is the third main installment in the Luigi's Mansion series. Luigi's Mansion is a light-hearted haunted, cheerful & captivating game.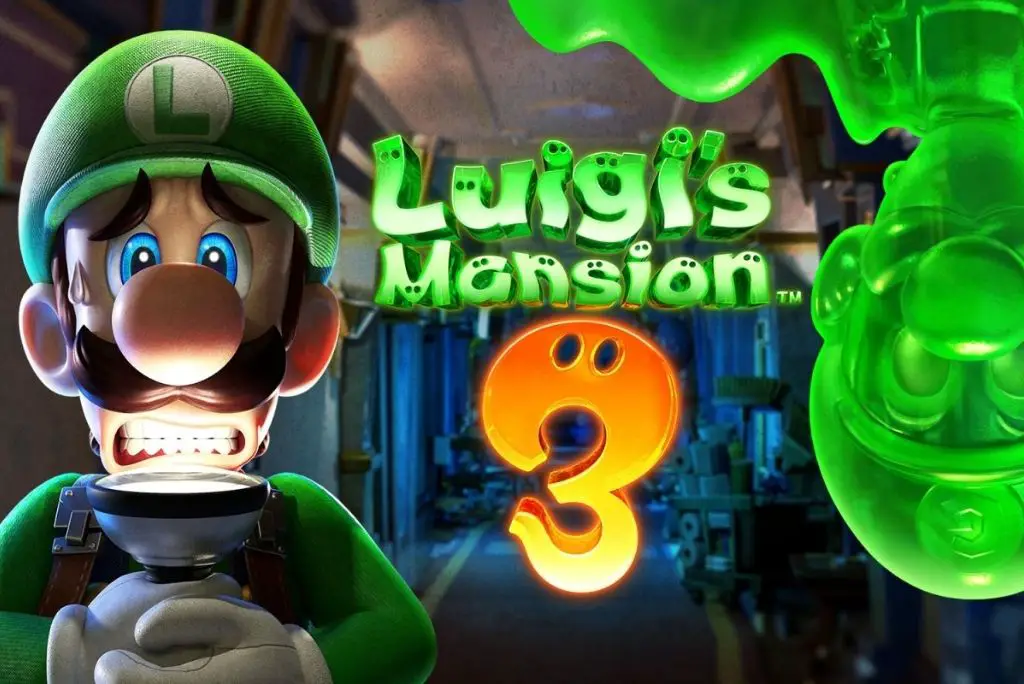 In the game, players play the role of Luigi, who explores the haunted hotel, incorporates different themes on each floor, and rescues his friends from the ghosts that inhabit it after the group is tricked into visiting it for a vacation by King Boo.
This game is exclusively for the Nintendo switch that sees Mario's brother exploring a ghost-invaded hotel. Experience this haunted and adventurous game in place of Mario Odyssey!
6. Celeste
Developer – Matt Makes Games
System – PC, PS4, Xbox One, Switch
Publisher – Matt Makes Games
Release Date – January 25th,2018
Celeste – Nintendo Switch Trailer
Celeste is a platform-designed game with a multiplayer option. This game got real hype and was loved by audiences because of its difficulty level.
The intelligent design, challenging & fair gameplay, strong mechanics, and beautiful soundtracks made it popular among gamers!
The main character, Madeline, has got some issues. She's suffering from severe depression but has no idea how to deal with it. Rather than lying in bed all day, Madeline decides to take action.
She travels to Celeste Mountain, deep in the mythical land of Canada, which is said to have the power to transform one's inner turmoil into reality.
What do you think? Can Celeste make it to the top and overcome her demons? Buddy, that's totally up to you!
It is a 2D game rather than a 3D one, but trust me, the experience you will get while playing this game is no less than Mario Odyssey, and maybe you will like Celeste more than any other game!
7. A Hat in Time
Developer – Gears For Breakfast
System – PC, PS4, Xbox One
Publisher – Gears for Breakfast, Humble Bundle
Release Date –
A HAT IN TIME: The Full Adventure
A Hat in a Time is a platformer game with beautiful soundtracks and colorful themes like Mario Odyssey. It is a multiplayer game and gives you the best experience.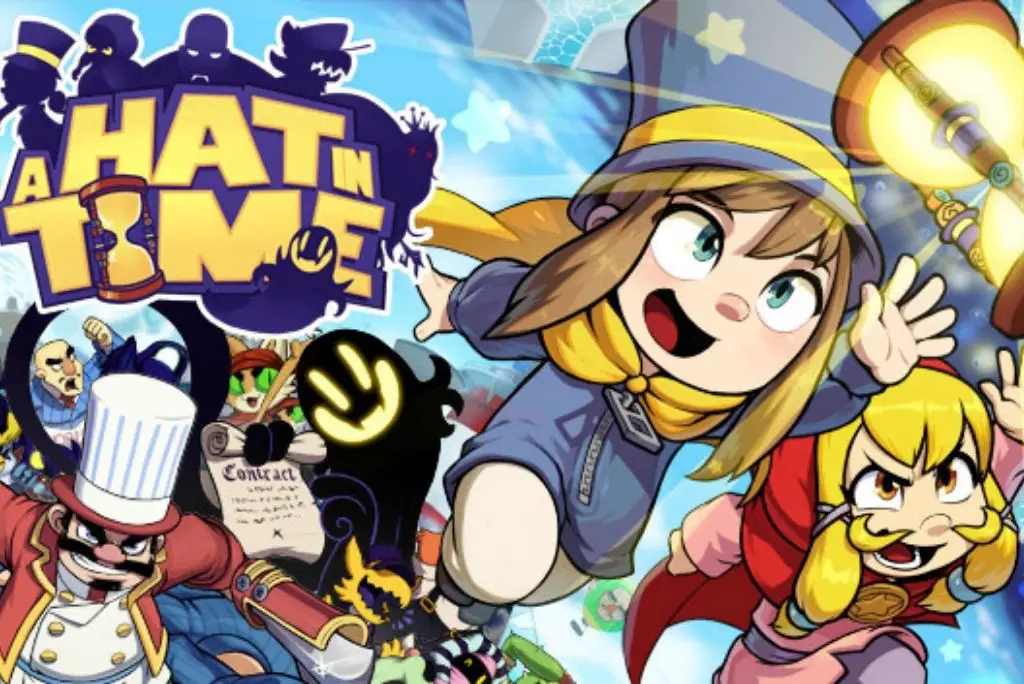 Do you know what toll booths are? I know you hate it. Especially when you're just trying to drive home? That's what Hat Kid was trying to do while flying home in her spaceship.
She gets stopped at Mafia Town, and when she refuses to pay up, the Mafia member breaks her door and destroys the magical hourglass that powers her spaceship.
While stranded in town, Hat Kid meets an oddball named Mustache Girl, who might be able to locate the pieces of her hourglass but also wants to take down the local Mafioso.
The two agree: Hat Kid will take down the mob while Mustache Girl will look for the pieces of Hat Kid's hourglass, and by this, they made their alliance! Go and help them in winning their tasks!
---
I am sure there are plenty of games like Mario Odyssey that I could recommend because the list is endless.
This is the best taste of similar games like Mario Odyssey that we can offer for your experience. What are you waiting for? Just grab your PS4 or Xbox one and start your thrill adventure now!
We will update you with other similar games in the future. If you enjoyed the article, do share it with your gaming community & with your friends.
Also, do follow our website for more Gaming related content. Let us know in the comments about your views!
We are sorry that this post was not useful for you!
Let us improve this post!
Tell us how we can improve this post?