The availability of too many laptops in the market is amazing, but it's sometimes overwhelming. Particularly when you are looking to buy a laptop for graphic designing, picking the right device becomes a challenge.
Mac or Windows? Desktop or Laptop? What specifications are enough? What software apps do you need to download? There are hundreds of things you need to consider.
In this article, we will discuss what you should look for in a computer for graphic design. Let's first understand which operating system you should go with as a graphics designer.
Mac or Windows? – Software
When you are out in the market to buy a computer, the first thing that comes to your mind is whether you should go with a Mac or a Windows computer. Most graphic software works equally proficiently on Mac and Windows. 
Performance is not the only aspect that simplifies decision-making; you need to consider other factors, too, such as ease of use, experience, functions, and more. Some users are more comfortable working on Windows, while others like the user experience that macOS delivers.
What if you come across an error? Troubleshooting Windows is relatively simpler than macOS. Well, a lot of tutorials and guides are available to help you troubleshoot hardware failure, mac keychain problems, kernel panic, and other issues.
Hardware for Graphic Designers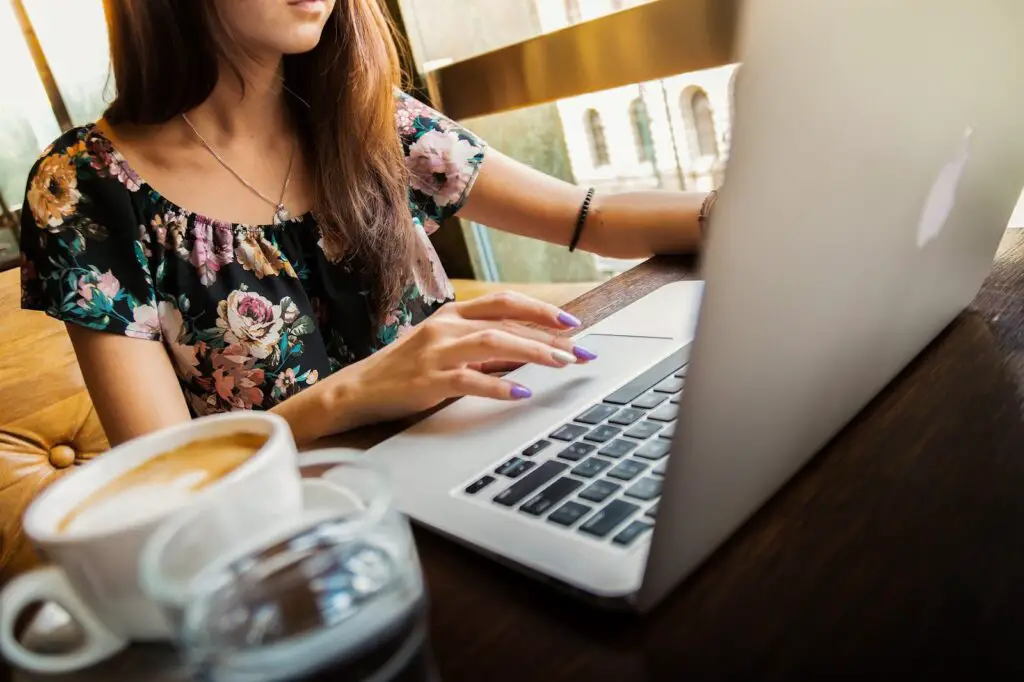 Whether or not you are a designer, having a computer with robust hardware specs is a must. The key things you should focus on include storage, RAM, processor, screen resolution, graphics card, and connectivity ports. 
Processor
Graphic design applications – big or small, are processor-intensive. Over time, these tools become more so; therefore, you need at least a 2 Ghz processor. That's the minimum requirement; if your budget allows, go for higher specs.
The best processor available today is the Intel i9-9900K which comes with 3.6 GHz of the base clock and 5 Ghz of boost clock speed. It includes 8 cores, 16 threads, and 16 MB L3 cache. The incredibly fast and integrated outstanding overlock capabilities make it the best pick.
Intel i9 processors are the latest and hence expensive. If you have a limited budget, you can go with the i7 12th generation or anything lower with high generation. The higher the processor, the faster the performance will be while designing or gaming.
Storage
Earlier, the only thing that you look for when deciding the storage is the capacity of the drive. But now you have to decide the volume of the drive as well as the type of storage you are looking for – SSD or HDD. SSD drives are faster and fail-proof, while HDDs are traditional metal disks.
SSDs (solid-state drives) integrate multiple memory chips and don't have any moving parts. The absence of any moving parts makes them more durable than hard drives. The main advantage of SSDs is the speed at which they read and write data.
Having at least 512 GB is the required minimum; professional designers who need to handle multiple tasks should buy a 1 TB SSD so that they can store bulk designs without impacting performance.
Memory
Other than processors, there are more factors that contribute to a computer's speed, such as Memory. The more RAM your computer has, the more tasks you would be able to process at any given time, which is one of your job responsibilities when you are working as a designer. 
The memory allows you to open multiple resource-heavy tasks such as Adobe Illustrator, Photoshop, and more. More often, users emphasize buying a faster processor and higher storage while they hardly pay any attention to memory needs. 
When your computer is powered with a good amount of RAM, you will not experience delays when working on heavy apps. Make sure the computer you select must have at least 6 gigabytes of memory. 
Monitor
For graphic designers, high image quality is a necessity. A monitor with a 4K OLED panel will give you the best color accuracy you need to do your graphics tasks innovatively. The screen must support HDR with leading contrast compatibility. 
Most screens available in the market are twisted nematic panels that are cheap and affordable. Being a graphic designer, you should buy at least an IPS (In-Plane Switching) monitor or Vertical Alignment (VN) panel. 
Several monitor screens integrate built-in speakers and multiple connectivity ports. If your budget allows, buy a 27-inch monitor with at least 2560X1440 resolution. Some of the best monitors for graphic designers include Asus ProArt Studiobook OLED and iMac 27 inch. 
Desktop or Laptop?
Being a graphic designer, you must be traveling a lot. If yes, a laptop will give you the mobility you need to handle your graphic designing tasks efficiently. While desktops are robust, durable, and easy to upgrade, they don't allow for portability.
We are sorry that this post was not useful for you!
Let us improve this post!
Tell us how we can improve this post?