A terrible gaming experience can crop up more often than we anticipate, with wireless controllers being the latest troublemakers in town. While shutting doors on cords by big gaming brands was seen as a step towards more convenient and modernized consoles, it also led to various connectivity issues.
For example, the Xbox One controller keeps disconnecting— as substantiated by many. This is frustrating and can destroy your gaming session, especially if you're in a match.
If you have the same issue and don't know how to fix it, don't sweat it, you have landed at the right place. We may have a trick or two right up our sleeves!
---
8 Ways to Fix Xbox One Controller keeps Disconnecting
---
As humans, we perpetually have had this insatiable desire to change everything surrounding us and tune them as we fancy. While this may not be plausible, video games act as a window to our perfect worlds- a safe place to adventure and fail.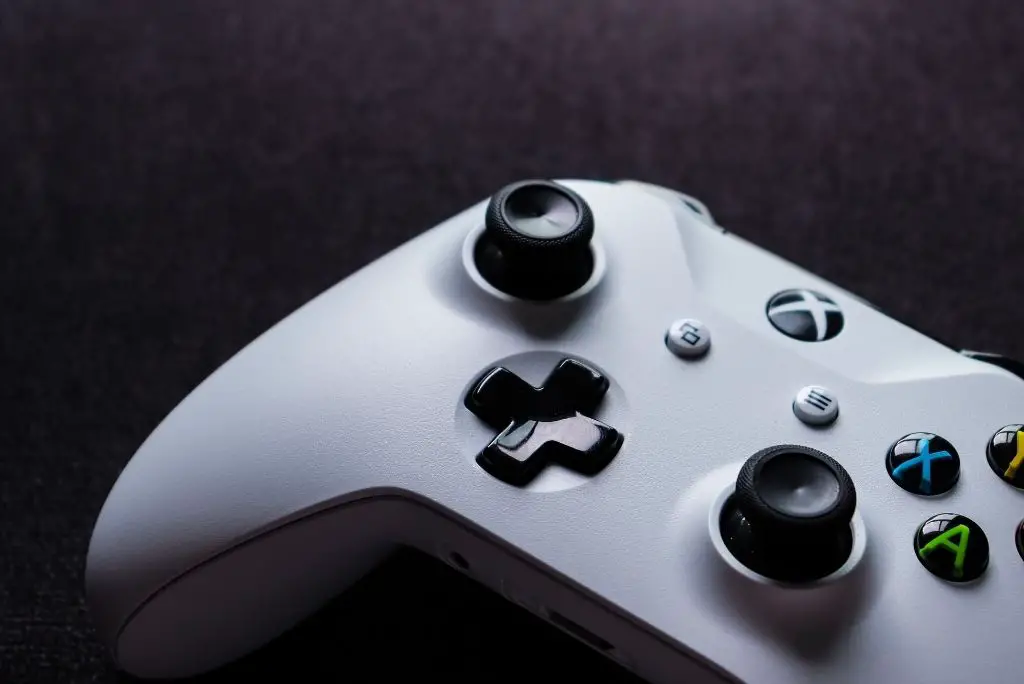 So you grab your headset and sit excitedly for a session with your friends. When your controller freezes out of nowhere, you lose control of the game, and it eventually slips past you. Xbox often has a disconnecting issue. If you similarly have the same, here is how to fix this.
1. Bring your Controller closer to the Console
If you're using a wireless controller, it might be possible that your Xbox One controller keeps frequently disconnecting because it's out of range. Wireless controllers have a recommended maximum capacity of 19 feet (about six meters). Place your controller near the console and check if it resolves the problem. Also, make sure the controller points at the console's front.
2. Replace or Recharge the Batteries
Like anything artificial, your controller needs fuel to function. Your Xbox One controller keeps disconnecting, and weak batteries could potentially be the guilty party here. The power is displayed on the home screen. In case of absence or exhaustion, replace the batteries with new ones or recharge the batteries if your controllers are rechargeable.
Always recharge your rechargeable controllers once every couple of days so you can sit down for a long uninterrupted session.
If you are confused about Xbox One Controller Batteries, you can read these answers here.
3. Hit the Restart Button
A power cycle will entirely reset your Xbox One system, which helps troubleshoot your console and controller issues. While most people switch off their controllers via the menu, it is possible to turn them off manually. To restart your controller, simply:
Push and hold the Xbox button on the front for roughly 10 seconds to switch off the controller.
Hit the Xbox button again. This should turn the controller on.
Test your controller to see if it solves the connectivity issue.
4. Connect your Controller once again
Disconnect and pair your Xbox One controller to your console once again. This will re-establish the connection and keep the controller from disconnecting so often. If you're using a wired controller, disconnect and reconnect it.
Try a different cable or USB port in case of an error persists. If the controller you are using is wireless, it can be reconnected by following the steps below:
Push the wireless connect button on the controller and wait for the Xbox button to illuminate.
Keep holding the wireless connect button on the controller until the controller's Xbox button remains lit.
Check your controller to make sure that the Xbox One controller's disconnecting issue has been fixed.
Note: You can discover the button on other consoles by visiting the Xbox website. Remember to disconnect other wireless devices. If the Xbox One controller keeps disconnecting from the PC, it might be due to the presence of multiple Bluetooth, wireless or other devices, such as a microwave. Remove any such gadgets from the controller and put them away.
5. Update the Firmware on your Controller
Lots of folks mix up firmware and drivers. These two are opposed. A driver is a software that links your Xbox controller to your computer. A firmware is a program that operates your Xbox controller.
If you haven't updated your firmware in a while, the controller itself might be the issue. The outdated controller firmware can sometimes cause the Xbox One controller to disconnect. Many gamers reported that they could resolve the Xbox One controller's disconnecting issue by simply updating the firmware on their controllers.
Make sure the firmware installed in your controller is the latest version. If your controller cannot be used, you will need to use a different one to complete the upgrade. Thankfully, updating the firmware is easy.
To update the firmware, refer to the instructions below:
Use a USB cord to connect your controller to your console 
Open and Log in to Xbox Live on the console
Open the menu using your controller
Go over to 'settings'
Go to 'Devices and Accessories'
Select the controller with the issue
Click 'Update'
Click 'Continue'
If the message flashes "No updates needed," then that means your firmware is using the latest version. Otherwise, let the update get installed.
6. Install the most recent Xbox One Controller Driver (In cases of controllers connected to PC)
If you've linked it to your PC, but the Xbox One controller keeps disconnecting, you're most likely using an incorrect or outdated Controller driver. Therefore, you may try updating your Xbox One Controller driver to see if it irons out the issue. It would help if you had Windows 10 to update your Xbox One controller via your computer.
Here is how you can do it:
Launch your Windows 10 PC and navigate the Xbox Accessories app. The application can be installed by signing into Microsoft Store.
The Xbox One controller must be connected to your computer. Connect your wireless controller to your PC with a USB cable or the Xbox Wireless Adapter for Windows.
A notification stating "Update Required" should appear if a controller update is necessary while the Xbox Accessories app is active.
Once your controller has been updated, click 'Close.'
7. Update your Controller Wirelessly
Xbox One controllers are designed to cater mainly to consumers who desire wireless systems. They connect and receive updates to the Xbox One console wirelessly. Some older Xbox One versions needed a USB connection to be updated.
If you spot a circular jack on the part of the controller that points towards you while playing, your controller can be updated wirelessly. In case this jack is absent, your controller needs a wired USB connection to install the updates.
If you stumbled across the problem where your Xbox One controller keeps disconnecting, you might find the instructions below on how to update the controller wirelessly:
Switch on your Xbox One and connect to the Xbox Network.
The guide can be viewed using the Xbox button on the controller.
Navigate to 'System,' then go over to 'Settings.'
Open 'Kinect & devices' and click on 'Devices & accessories'
Hit the three dots (…) to open another menu of options
Click the bar that reads 'Firmware version'
Choose 'Update Now.' Assume your controller is up-to-date if the dialogue box reads that no updates are available.
Wait for the updates to install and click 'close.'
After the update is complete, check whether the Xbox One controller keeps disconnecting even now or if it has been resolved and the controller is functioning normally.
8. Test the other Controller
If you have a controller other than the one having issues with staying connected, you can use it to check if the problem persists the same or if it is different. If the second controller faces no problems, you must replace your original controller. However, if both controllers have the same problem, you should get your console serviced.
If nothing works, there is still one last method you can try. You can shoot for opening up the controller yourself and trying to fix it. There are online guides available for the same. However, simply replacing it would be quicker and lighter on your hands!
Even though Microsoft asserts that their controllers should last ten years or more of continuous use, anecdotal data suggests otherwise. Users have spotted issues with charging and the bumper.
If something like the nervousness before an e-tournament makes you butterfingers, and you have dropped your controller too many times to count, the chances are that it needs to be replaced.
The new patterns from the Xbox Design Labs are outcall it divine intervention.
We are sorry that this post was not useful for you!
Let us improve this post!
Tell us how we can improve this post?