Various unique approaches come along with our favorite console. It is always an excellent choice to have some Xbox digital codes handy to ensure a quality gaming experience.
But with these digital codes comes a lot of questions.
Here I'm answering your questions that were asked frequently. Tag along till the very end, and enjoy reading our content.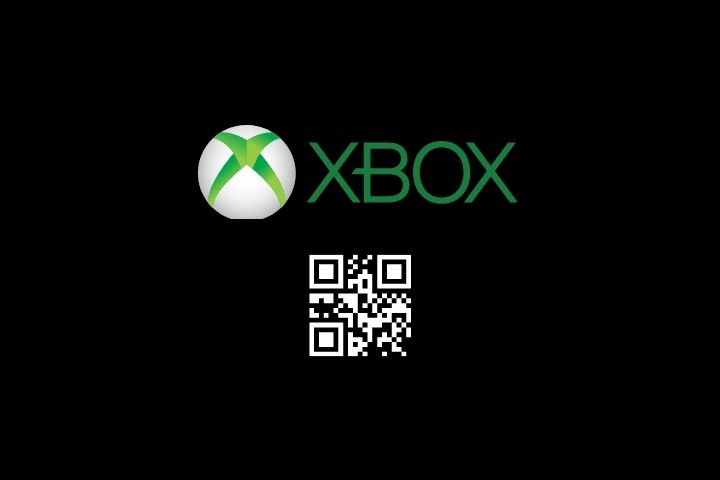 What are Xbox Digital Codes?
Xbox digital codes are a 25-digit series code that helps you redeem a gift amount in your console. This code combines letters and numbers to ensure encryption and security.
The Xbox digital codes help you access a varied range of amounts you wish to redeem. These codes can range from anywhere between $10 and $100 and can be purchased from various trusted sources.
If you do not find a valid payment method within the Xbox console to make a purchase, then an Xbox digital code will be handy.
These codes can be purchased and stored, and if you wish to pass them on, you can share the code with another Xbox user. In simple words, it is an additional way to charge your Xbox account.
How do Xbox Digital Codes Work?
An Xbox digital code can be redeemed within the Microsoft registered outlook account of your Xbox console.
Imagine playing one of your favorite games on the Xbox console. You may wish to make an in-game purchase, but you aren't able to execute the purchase due to some technical issue.
At this point, you can go ahead to a trusted official source to purchase the digital code. You can go to your Xbox account and redeem this unique 25 digits code. This will top up your account, and you can now make the in-game purchase hassle-free.
This top-up in your Xbox account can be used for various reasons, such as purchasing a game or an in-game asset. You can even gift these assets to your friends through the console itself.
What Happens when You Buy a Digital Xbox Code?
A digital code can be purchased from various official merchants around the internet. Some of these merchants are Microsoft and Amazon.
Once a digital Xbox code is purchased, you will receive an authorized digital code on your registered mail (or the mail ID entered while making the purchase). This purchase will provide you with the code equivalent to the payment made.
Now you can use this code on your Xbox account. You will be asked to enter the 25 digits code you received in the mail.
Once the code is authorized, your Xbox account will be topped up with the value of the digital code. This is what happens when you buy a digital Xbox code.
How To Use a Digital Download Code on Xbox One?
Once you successfully purchase a digital code for Xbox one, you will receive a 25 digits code on your 'desired' mail. You can go to your mail and look at the code's validity and top-up amount.
Now, go to your console; press the Xbox guide button on your controller. Now Select the Games & Apps option.
You will get an option to choose 'Redeem code.' Now paste the 25-digit code in the code's section. After the code is redeemed successfully, go to your account and look at the balance amount.
You will find that the code has been redeemed, and the top-up is successful.
How To Buy Digital Xbox Games with a Code?
A digital Xbox game can be purchased with a digital code. Here I've listed the complete process to perform this action:
Firstly, go to an official merchant website such as Amazon and purchase the digital code.
After you purchase the code, go to your console's Xbox guide (through the controller). Select 'Games & Apps', and redeem the digital code.
You will find that your account is now successfully topped up. Go to the Games sections, and click on your desired game.
Add it to the cart, and proceed to payment. You will find various payment options, including your Xbox one wallet (only in your registered email account).
Select the wallet as your preferred payment method, and continue to purchase. This is how you buy a digital Xbox game with a code.
So this is the way you can buy Games with your Xbox Digital Codes. I hope you understand the process. Keep reading for more information about this code.
Do Xbox Digital Codes Expire?
No, the Xbox digital codes don't expire. Your concern relating to the code's expiration is valid, and here is the good news. If you purchase a digital code for Xbox, including a game digital code or a top-up digital code, it won't expire.
This can be tricky, though; if you purchase a game redeem code, it can only be used on the same console where it was redeemed first. The digital code will not expire but can only be used on one console.
For example, if you use the digital game code on Xbox one, you can't use it again on Xbox 360.
When it comes up to the top-up digital code, we recommend using it as soon as possible. Even though there isn't an expiry date, it is undoubtedly an excellent choice to use before it gets misplaced.
Are Xbox Digital Codes Region Locked?
Xbox digital codes are a unique way to approach various in-game assets. There are two different digital codes in the Xbox.
One is the digital game code, and the other one is the top-up digital code. Both of these codes can be redeemed within the game.
No, the Xbox digital code isn't region-locked. These codes are universal, but the Xbox games are region-locked. Some games are launched in a few countries, and for fewer reasons, they may not be available in a few regions around the world.
These codes can be redeemed in any account, but the game may not run on your console (if it is banned or restricted in your region).
But if you are using a top-up code, it can be used anywhere around the world, and there isn't any restriction, including region lock.
How To Get Free Xbox Digital Codes?
There are various ways through which you can get free Xbox digital codes. We recommend following up only on the legit ones.
You can use Bing as your search engine and be eligible to receive Xbox live codes.
Other ways to get Xbox digital codes are joining the Xbox Subreddit or an Xbox Live gold trial for 14 days.
If you are a new user, you will receive a free Xbox digital code once you register with a different Email ID.
More ways to get free digital codes are following some gamers online and joining their stream. These streamers sometimes release live Xbox digital codes during their stream to their fans.
How To Redeem Digital Codes on Xbox?
Once you make a successful purchase of a digital code on Xbox, then you have to follow the following steps to redeem the digital code.
Open the Xbox guide by clicking the button on your controller.
Now choose 'Games & Apps.'
Select 'Redeem code.'
Enter the 25 digital codes that you received in your mail.
This is how you can redeem a digital code on Xbox. Ensure that you are using a valid and correct 25-digit digital code before redeeming.
Check that you are on the correct account within the console; this will help you avoid mistakes.
How To Sell Xbox Digital Game Codes?
No, you cannot sell Xbox digital game codes. The developers haven't announced any system or marketplace that allows you to sell your Xbox digital game code.
But if you have any of such codes and are willing to sell them, you can sell them among your friend circle or through third-party marketplaces.
Xbox doesn't stand responsible for any loss of revenue, codes, assets, or liability. It is better to follow through a trusted third-party marketplace.
Note: We do not recommend selling or purchasing any digital game codes online until the Xbox developers get a genuine source of trade, such as a valid marketplace.
---
Sources
https://support.xbox.com/en-US/help/subscriptions-billing/redeem-codes-gifting/digital-code-solution
https://answers.microsoft.com/en-us/xbox/forum/all/can-i-sell-digital-game-codes/18527ca7-dc0a-43b2-984c-e40b12ac4409
We are sorry that this post was not useful for you!
Let us improve this post!
Tell us how we can improve this post?