A connected ethernet network ensures a more seamless gaming experience than a wireless connection. It's the reason many gaming enthusiasts swear by it. Yet, situations can arise when your Xbox console suddenly stops working.
A pause on a gaming adventure can be heartbreaking for gamers, indeed. If you're facing the same issue lately, fret not!
Here's the guide to fixing Xbox Series X/S on an Ethernet connection. From simple to advanced, we'll cover all the possible solutions.
Key Takeaways:
Check Your Ethernet Cable
Restart Your Xbox Console
Full Reboot
Test Router
Connect to Modem and Run the Network Diagnostic
Resetting MAC's Adaptor Address & a Static IP
Update Xbox Series X/S
Method 1: Check Your Ethernet Cable
First thing, first. It's always beneficial to check your Ethernet cable initially. Since Ethernet is a wired connection, a physical breakage can cause connectivity problems.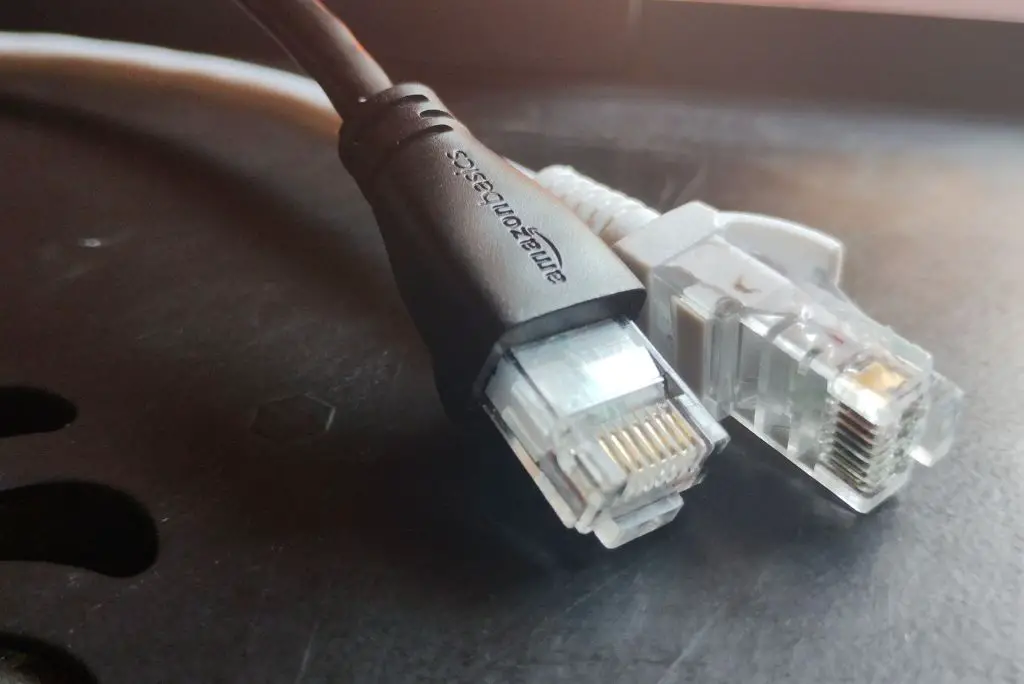 Unsecured or loose wires interrupt your gaming session. So firmly connect the cords to your Xbox game console and router.
Sometimes, wires loosely disconnect, and we may miss noticing. To re-confirm, remove and reconnect the cable. Once connected, test run your Xbox Series X/S.
Note: You'll hear a "click" sound when the cable plugs securely. If not, it's time to buy a new Ethernet cable. These wires can damage with long-term usage.
Anyone using an ethernet switch should also check its connection with the modem. Moreover, here you can of the best working ethernet cables for Xbox X.
Method 2: Restart Your Xbox Console
Restarting Xbox S/X is another quick process to fix the Ethernet disconnection glitch. With this, your console will refresh and connect faster to the network. The steps are as follows:
Press the Xbox button on your controller.
Go to the Profile & System option and tap Settings.
Open the General tab from the left panel. Then select Power mode & startup.
Further, click the Restart Now option.
On the new window, tap Restart Console. 
Check if now your ethernet connection is working accurately.
Method 3: Full Reboot
Also called power cycle, this method can fix all minor Ethernet connection issues. Follow the below steps:
Long press the Power button for 10 seconds.
It will switch off your Xbox gaming console.
Restart the console after a minute. Check if the wired network cable is running now.
Additional tip: Unplug and reconnect all cables before switching on your Xbox.
Method 4: Test Router
If Ethernet cords weren't the issue, it's time to check your router connection. You can plug in your ethernet cable with a compatible device, such as a computer. 
If it doesn't work, you need to replace the cord. However, the problem might be with your router if the ethernet cable works like before on the connected device.
Method 5: Connect to Modem and Run the Network Diagnostic
You can temporarily connect your Xbox X/S to your modem to detect the primary cause. Here's how:
Unplug the network cable from the router. Note: Let the other end of the ethernet cable stay connected to the Xbox. 
Further, remove the network cable connecting the router to the modem. 
Now, directly connect Xbox to the modem with the same cord that connected your console to the router. 
Press and hold the Xbox button to shut it down.
Next, remove the modem's power cord. You can re-plug the modem after a minute.
Time to run the Network diagnostic. For this, go to Settings and select All Settings.
Open Network and tap Network settings.
Select the Test network connection option.
Once the test completes, reboot the Xbox.
Here can be two scenarios:
If the connection test is successful on a direct-to-modem connection, your router's firmware is an issue. So, restore its factory defaults, update firmware, or buy a new router. 
If the connection test fails, you must troubleshoot your Xbox.
Method 6: Resetting MAC's Adaptor Address & a Static IP
Another solution you can try is resetting your ethernet adaptor's MAC address. Follow this step-by-step guide to fix your Xbox Series X or S game console.
Go to settings from the guide menu.
Open Network Settings
Further, click the Advanced Settings option.
Now select and clear your Alternate Mac Address to reset your ethernet connection. It will resolve any related issues.
Your Xbox will restart.
If the Ethernet connection is an issue, apply Wi-Fi IP and DNS to the wired connection. Further, switching a dynamic address with static IP will enable port forwarding while preventing IP issues. For this, follow these instructions:
Go to Settings, then All Settings.
Open Network and select Network settings.
From Advanced settings, note down IP and DNS values.
Further, tap on IP settings, then Manual. 
Now, note down DNS input from the DNS option.
Add the saved information. Confirm changes in the Advanced settings.
Restart your Xbox console.
Method 7: Update Xbox Series X/S
Make sure your Xbox console is operating on the latest version released by Microsoft. It will fix any bugs and improve overall gaming performance. Follow these steps to upgrade the software.
Press the Xbox button on the Xbox controller.
Open Profile & System to access the Settings menu. Now select System.
Go to Updates & Downloads under the Console update section. You'll find the latest software update here.
Follow the on-screen instructions to update and install the new version.
After the update finishes, restart your Xbox console.
Check if your Ethernet network resumes working.
Final Words
Whether playing live games with friends or accessing other Xbox services, a stable wired connection is a road to get the most out of your gaming experience.
So, find out the root cause of why your Xbox X/S console stopped working. Once figured out, you can try one of the above-explained solutions to resume your unending gaming sessions.
Game on!
Similar Posts:
We are sorry that this post was not useful for you!
Let us improve this post!
Tell us how we can improve this post?