Are you excited about Xbox Ambassador? How do they work? What are the benefits and lots of other queries you might have?
Ambassadors on Xbox is an exciting concept; they are like a leader in the community, and being a leader in a community feels good.
So in this post, I'll be going to share everything about an Ambassador on Xbox. So whatever questions you have on your mind will be vanished by the end of this post.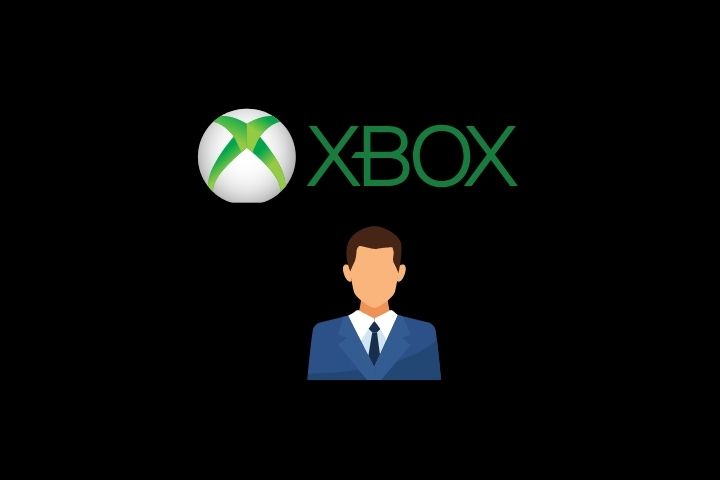 What is an Xbox Ambassador?
The primary role of an Xbox ambassador is to stand out from the crowd and make the gaming community more unique. With many players joining the Xbox community daily, it can indeed be a difficult task to cater to your gaming needs.
The exclusive feel shall not be presented well. Even though we find some unique games being launched every day, players join and interact.
To make this experience more premium, Xbox has launched something called Xbox ambassador.
Their main role is to take care of the internal vibes and promote togetherness. They may welcome new players and present themselves as part of the 'community'.
What does an Xbox Ambassador Do?
The role of an Xbox ambassador varies from person to person. Some of them represent the actual valuable asset and increase the opportunity of creating a safe environment for all the players in the community.
They may join playdates, participate in various club meetings, and create a safe interaction zone between players. Their role doesn't just stay within the gaming platform; their presence spreads across multiple sites like Twitter or other social media platforms.
Few of the Xbox Ambassadors consider conducting live streams. This gives them a chance to create a charity for 'good causes worldwide. Isn't it amazing? It is your chance to define who you will be as an Xbox Ambassador.
How much does the Xbox Ambassador Get Paid?
No, you do not get paid as an Xbox Ambassador. Previously Microsoft used to hire people as representatives and pay them a handsome amount to take care of all the queries around the platform. 
But now, the actual 'Xbox ambassador' concept is simply a replacement of those paid Microsoft representatives. In simple words, you will not receive any money or payment for being an Xbox Ambassador.
Do not feel sad; you get other benefits as an Xbox Ambassador. You can dig into it to know more.
With this current section of becoming an ambassador, the majority of the crowd is considering becoming one for the exclusive features that they get. Fame matters more than payment in the gaming community.
What are the benefits of being an Xbox Ambassador?
As the system has changed, an Xbox ambassador doesn't get paid. We are here to provide you with all in-detail.
Being an Xbox ambassador, you can join several play dates within the game.
You get access to various platforms with a sign representing your role as an exclusive Xbox ambassador. Don't forget not everyone in the community gets the chance to become an Xbox Ambassador.
You can even authorize various information and conduct events within the community.
You can gain extra experience points that may help you level up within the Xbox community in some situations. Do not forget the actual purpose of being an Xbox ambassador is to serve your role to the community; the other benefits are just 'perks'.
Can anyone be an Xbox Ambassador? Requirements
It isn't a difficult task to become an Xbox ambassador, but surely some guidelines are set to become one. To explain things further, here is what you have to do to become an Xbox Ambassador.
Age limit: 17 years – You have to be at least 17 years old to be eligible to become an Xbox Ambassador.
Game score: 1500 – As an Xbox ambassador needs to be experienced, you have to consider accumulating a minimum of 1500 game score.
No violations – An Xbox ambassador needs to have decent behaviour within the community's guidelines. You must not have any enforcement actions taken within the last year.
If you are eligible for all these three criteria, you can apply for Xbox ambassador and become one right away.
How to become an Xbox Ambassador?
Xbox ambassador is the latest role launched by the Microsoft team. They brought these people as an alternative for 'Representatives'. To become an Xbox Ambassador, you must be eligible for three criteria.
You have to be at least 17 years old, have a game score of 1500 and must not have any violations within 1 year.
If you are eligible by having all these three criteria under your closet, you can become an Xbox Ambassador. Consider looking at the various values ahead and put forth your time in becoming an Xbox ambassador now.
Can an Xbox Ambassador Ban People?
No, an Xbox ambassador cannot ban people. The primary role of being an Xbox ambassador is to qualify the actual understanding to help players within the community.
They get a badge that gives them the exclusive privilege of being unique within the community. Their main role is to explain various features within the Xbox platform to people.
In case of violations, they can directly report the player to the concerned team, and later the action will be taken from the back end.
That's why you cannot ban any person or player within the Xbox community with the role of Xbox ambassador.
How many Xbox Ambassadors are there?
Currently, there are almost 325,000 Xbox ambassadors all around the world. That is a shocking number, right? In fact, there are nearly 100 million active Xbox users around the world every month.
After the concept of Xbox ambassador launched, a lot of players went forward to apply to become one. This came into something more 'trending'. They also considered various opportunities that come with the role.
So to maintain the quality of gaming and ensure that each player follows the specific guidelines within the community, it is important that Microsoft maintain a decent amount of Xbox ambassadors. You can also become an Xbox ambassador and enjoy some internal benefits.
---
So this is the whole concept of Xbox Ambassador, I hope you now know everything about it. If you have any opinion regrading that you can share with us.
Sources
https://ambassadors.microsoft.com/xbox
https://news.xbox.com/en-us/2020/09/25/who-are-xbox-ambassadors/
We are sorry that this post was not useful for you!
Let us improve this post!
Tell us how we can improve this post?